Face-Off Between Government & Opposition Expected Today In Multan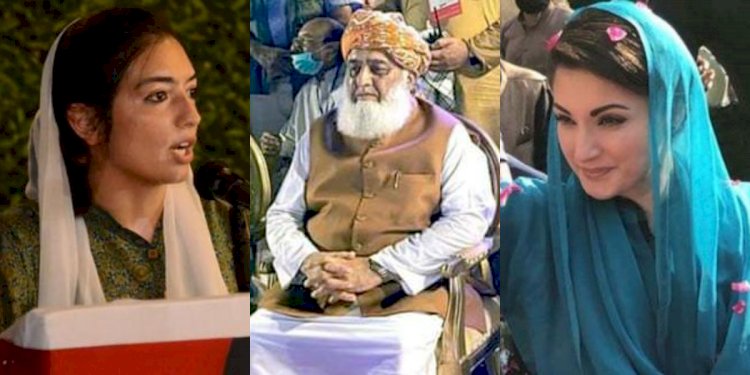 Opposition and government expected to have a face-off as the efforts to thwart the PDM Jalsa in Multan are underway. The authorities have deployed containers and started arresting the local leaders to halt the gathering.

The PDM, on the other hand, is affirmed in its stance to hold the public gathering. Where PML-N vice president Maryam Nawaz Sharif said that the PDM will hold the jalsa wherever the government put the containers.

Similarly, JUI-F chief Maulana Fazal-ur-Rehman has also advised the workers to reach Multan. He warned the government that the war was started from the government's side and now they have full right to fight using every possible way.

Aseefa Bhutto Zardari will be leading the PPP's rally while Bilawal is in isolation after tested positive for coronavirus.

According to the government, it is a try to halt the gatherings due to the increasing virus positivity rate in the country.

All the government officials are criticizing the opposition for putting their political interest ahead of their worker's safety.

Read More: A Glimpse Of Engagement Of Bakhtawar Bhutto Through Pics

A day before the Multan Jalsa PM Imran khan tweeted declaring the opposition parties the biggest hurdle in dealing with the virus surge. Once again the situation of the virus spread has reached the point where the government has to choose between the lives or livelihoods of the people.