IHC directed the trial court to wrap Noor Muqaddam case in two months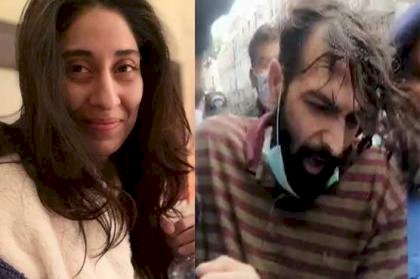 12 suspects, along with the main suspect Zahir Jaffer to be indicted today by additional and sessions court.
Additional sessions judge Atta Rabbani has fixed October 14 to formally charge sheet the suspects. Six workers from Zahir's workplace Therapy Works and Noor's murderer Zahir himself would appear in front of court today. Zahir is currently in Adiala jail while other suspects were freed on bail as they had no direct hand in the incident.
The court has dismissed the sus[ects' request of providing CCTV footage and digital evidence during the earlier hearing. This rejection was separately challenged in IHC by Therapy Works CEO Tahir Zahoor and by Zahir's parents Zakir Jaffer and Ismat Adamjee. IHC judge Aamer Farooq will hear Zahoor's petition today.
The court distributed the copies of challan to the suspects on 23rd September and 6th October which were not entertained by the suspects. Instead, they asked for CCTV footage and other evidence which they claim that the court has not provided.
Read Noor Mukadam Murder Case: Zahir Jaffer's Bail Rejected
According to the challan issued by the court, Therapy Works employees tried to cover up the crime and hide the evidence. A Therapy Works employee who was injured by Zahir Jaffer did not even register the incident and it had been mentioned as a road accident in his medical slip, the interim challan said.
It also said that photos and fingerprints stored in the DVR belong to the suspect.
The DNA report of 12th august proved that the prime suspect raped the victim before murdering her. No evidence of drugs or poison was found in the victim's body.
The interim challan also suggested that the victim jumped from the washroom and ran towards the gate. The janitor at the gate did not help her.