A Glimpse Of Engagement Of Bakhtawar Bhutto Through Pics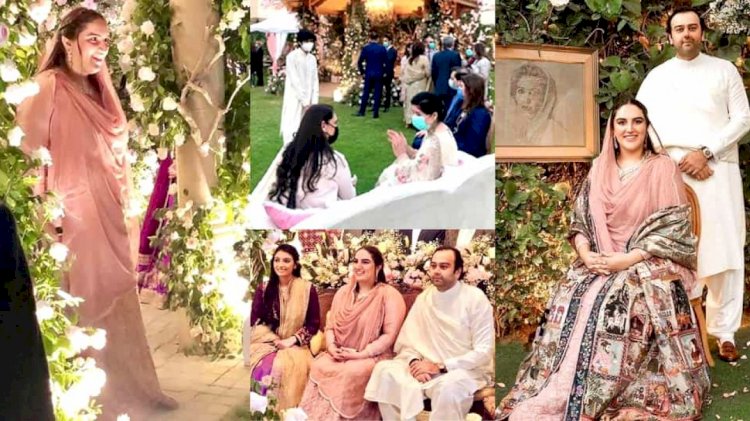 The eldest daughter of former Prime ministress Benazir Bhutto and President Asif Ali Zardari, does not need any introduction. Bakhtawar Bhutto Zardari, is an active member of the Pakistan People's Party at the moment. She thinks that she will continue her grandfather's mission.
Two weeks ago the engagement card of Bakhtawar Bhutto was viral on social media. People were amazed to hear this unexpected news of the engagement.
According to the date mentioned on the card, November 27, 2020, 2 days ago was the day when Bakhtawar Bhutto Zardari got engaged to Mahmood Chaudhry. Only close families and friends were requested to attend the engagement event. However, Bilawal Bhutto Zardari missed the engagement function, he was isolated after he was tested covid positive.

On 27th November, by using the Twitter account, Bakhtawar thanked the people for the love and prayers she has received for her engagement.
"Especially our PPP family whom I know are anxious to attend the ceremony," she said, adding that the Bhutto family and all party members will celebrate this event after the pandemic of COVID-19.
Some of the beautiful pictures of engagement have gone viral on social media. So let's have a look.

Read More: Nisha Rao The First Transgender Lawyer Of Pakistan