Pakistan Remembers APS Peshawar Attack On 16th December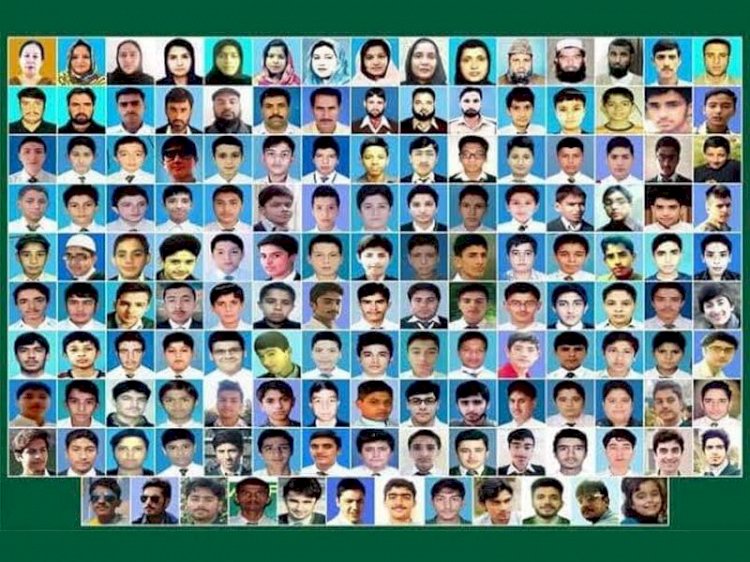 Today is the sixth anniversary of Devastating Army Public School (APS) Peshawar attack. The most brutal massacre of Pakistan's history.
Six year ago today, Pakistan's worst terrorist attack happened in which innocent lives of children were lost. 16TH December, 2014 still makes every Pakistani emotional with its memory. It is worse for the parents who lost their kids in this deadliest attack.
147 people were brutally killed in the APS Peshawar attack, out of which 132 were children studying at the school. The terrorist entered the school and opened fire.
The attack shook the whole country, and as a result an atmosphere of fear had enveloped Pakistan. Parents were scared to send their children to schools and schools were shut down for a period. This also moved the international population.
In order to pay tribute to the martyrs and injured of APS Peshawar attack, today many events are going to be held in the Peshawar city as well as nationwide.
Read More:Blast In Rawalpindi Near Ganjmandi Police Station
The Tehreek-e-Taliban Pakistan a terrorist militant group accepted that they were behind the attack and reasoned it by saying that the children's were target because they were studying in Pakistan Army's school and their parents have worked for Pakistan Army.