Fakhar-e-Alam Receives UAE 10-year Golden Visa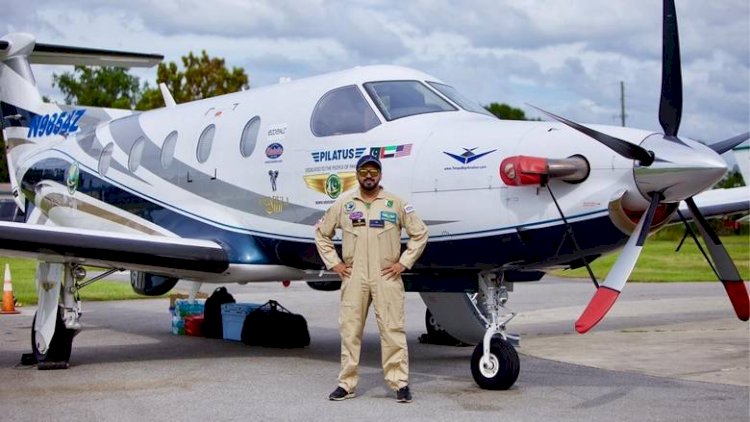 Pakistani actor, singer, TV host, and flying enthusiast 'Fakhar-e-Alam' is now the first Pakistani celebrity to obtain the UAE '10-year Golden Visa'.
He has been a resident of the UAE for 17 years and is a cultural ambassador to the country as well.
Speaking to Khaleej Times (a daily English language newspaper published in Dubai, UAE), he stated that he feels "absolutely happy and overjoyed" about getting the visa.
He showed gratitude to the UAE government for recognizing his work and their visionary guidance.
"I am extremely motivated and excited as well regarding doing greater things from Dubai in the future. This city inspires you, and the leaders here facilitate its residents with a great platform to achieve global reach," he stated.
While discussing the significance of the visa, he elaborated that it would permit people to change their viewpoint and make UAE their home" as now their concern won't be a visa change after every three years.
Fakhar-e-Alam successfully travel around the globe in a single pilot airplane in 2018 and carried both Pakistan's and UAE's flags on his uniform and aircraft.
He is a well-known actor, VJ, TV host, singer, and sponsor in Pakistan. He is considered a pioneer of bhangra-rap music culture in Pakistan but now is much popular for sports broadcasts and hosting TV shows as well as Hugh profile national and international productions.
Fakhr-e-Alam also received the best actor national film award for his debut film 'Very Good Duniya, Very Bad Log'. He is a recipient of 'Presidential Medal for Humanitarian Services as well from former president Parvez Musharraf for his voluntary efforts after the 2005 earthquake disaster in Pakistan.
Read more: A Pakistani Refuge Seeker Became Switzerland's Top Chef
He does most of his work traveling back and forth between Pakistan and the UAE.