'Pakistani Charlie Chaplin' From Peshawar Aims To Bring Smiles To People's Faces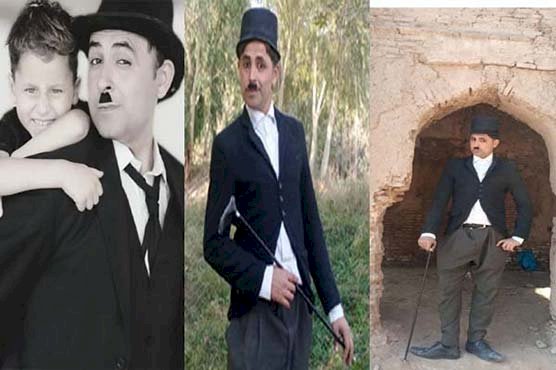 A man in the busy city of Peshawar, performs in the bowler hat, bowtie, holding a cane weaves through busy traffic, reminds everyone about Chaplin's trademark.
Usman Khan, 28, used to sell toys from a roadside stand but it was not enough to fulfill daily expenses. He has now converted himself into Charlie Chaplin (British comedian in mid-90's). He started doing this last year during the COVID-19 pandemic.
He said that he wants to bring smiles on the faces and wants to give them relief from stress and trauma, as the Coronavirus pandemic is around.
Since his childhood, he has grabbed people's attention because of his extraordinary facial expressions. He belongs to a poverty-stricken family and could not get further education after Grade 5. So, he planned to choose 'comedy acting' as a career for himself by following world-famed Charlie Chaplin. Winning people's hearts with silent comedy is not an easy task, he added.
He put up great effort to act like the silent comedian who was famous because of his slapstick antics. He showed one of his shoots to his parents, and they were much amused.
Furthermore, he has obtained more than 800,000 followers on the social media platform Tik Tok in only two months. The people around the globe have warmly welcomed his comedy.
Read More: Glimpse of all of Bakhtawar Bhutto's Wedding Looks
Khan is of much hope that he would be noticeable by film and television producers and said he would share his earnings with the poor if he ever became rich.