First Electric Plane Flight Opens New Gates For Hygienic Flights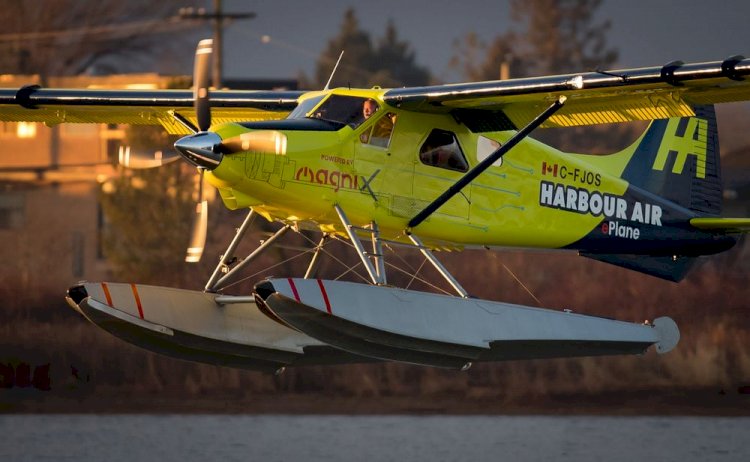 Flight of first electric commercial aircraft on Tuesday has given a hope to the world that the aircraft will one day stop polluting the environment. The flight took off from the Canadian city of Vancouver.
Roei Ganzarski, chief executive of Seattle-based engineering from the company MagniX said that "This proves that commercial aviation in all-electric form can work."
The company partnered with Harbour Air which is known for taking half a million passengers a year to nearby destinations from Vancouver to Whistler ski resort and coastal communities and islands.
According to the Chief Executive of the company, this can help save airlines a lot of money, along with zero emissions.
He told reporters, " This signifies the start of the electric aviation age."
One of the main reasons contributing to excessive carbon emission is civil aviation. It is one of the modes of transport which emits 285 grams Co2 per kilometer.
The flight was piloted by Greg McDougall, founder, and chief executive of Harbour air. He said, "For me, that flight was just like flying a Beaver, but it was a Beaver on electric steroids. I actually had to back off on the power."
The plane took a loop in the presence of 100 viewers on the Fraser River near Vancouver.
The post First Electric Plane Flight Opens New Gates For Hygienic appeared first on Nation Bytes.