Football Legend Maradona Passed Away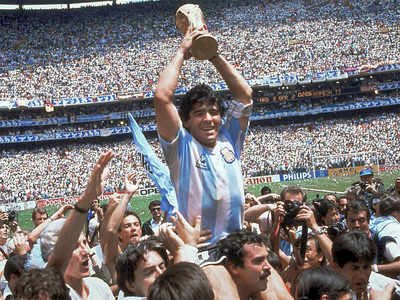 World football legend Diego Maradona passed away due to a cardiac infarction on Wednesday.
The Argentinian player was widely called one of the greatest players ever. He was sixty and had recently gone under the scissors for a subdural hematoma.
He had a heart attack while in his home in Buenos Aires, according to the reports.
After the reports of Maradona's passing away, President Alberto Fernandez of Argentina has announced 3 days of national mourning.
Argentinian and world footballers have paid tribute to Maradona on social media.
Lionel Messi posted a picture of him with Maradona on Instagram and wrote "A very sad day for all Argentines and for football. He leaves us but does not leave, because Diego is eternal.
I keep all the beautiful moments lived with him and I wanted to take the opportunity to send my condolences to all his family and friends. RIP."
View this post on Instagram
In 1986, Maradona won the World Cup for Argentina and that was when his period of glory started.