Former Prime Minister Zafarulllah Khan Jamali passed Away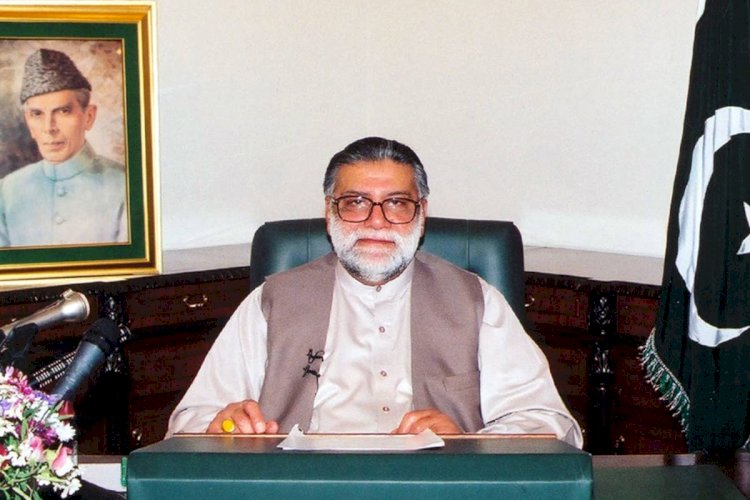 Mir Zafarullah Khan Jamali, the former prime minister of Pakistan passed away at the age of 76 in military hospital Rawalpindi on Wednesday.

Jamali was suffering from heart disease and had a heart attack a few days ago has admitted to the Armed Forces Institute of Cardiology & National Institute of Heart Diseases (AFIC-NIHD). H was on a ventilator for the last two days.

His neice Senator Sana Jamali confirmd that Zafarullah khan jamali died in the evening

Mir Zafarullah Khan Jamali served as the prime minister from November 2002 until June 2004 in the tenure of Pervez Musharraf was the president of Pakistan.

Mir Zafarullah Khan Jamali belonged to the province of Balochistan Jamali was an experienced politician and started his political career in 1964. In 2013 Jamali was last elected as a member of Parliament.

He resigned from the National Assembly due to health concerns only days before the completion of the assembly's term.

Read More: People See Reflection Of Benazir Bhutto In Daughter Aseefa

Many leaders took their Twitter accounts to express their condolences to the family. It includes Chief Minister of Balochistan Jam Kamal Khan, PTI leader Jahangir Khan Tareen, Journalist Hamid Mir and many more.

Earlier, President of Pakistan Dr. Arif Alvi had mistakenly tweeted that Zafarullah Khan Jamali had passed away, and posted an apology for this on Monday via Twitter. According to the reports, Jamali had been facing severe breathing issues and had suffered a heart attack earlier.