The Fifth Annual Thal Jeep Rally & festival In Muzaffargarh district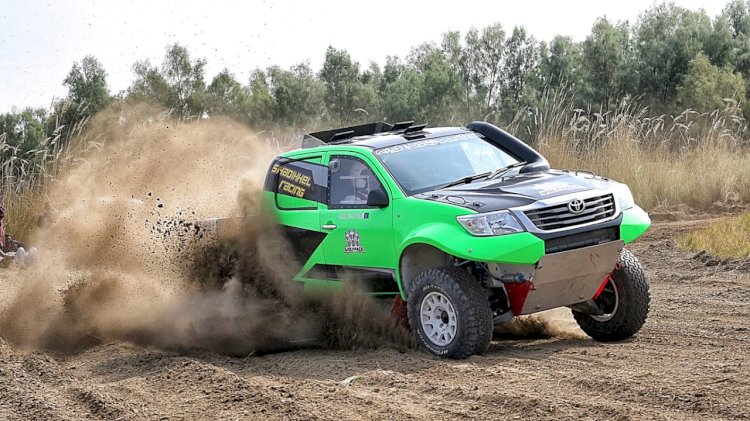 On Friday, The fifth annual Thal Jeep Rally and a festival were inaugurated by Deputy Commissioner (DC) Azfar Zia and District Police Officer (DPO) Syed Nadeem Abbas Shah with a flag-hoisting ceremony.
The Choubara tehsil is hosting the three-day jeep rally that will be participated by 83 men and 2 women racers. The mega event also features a Thal festival.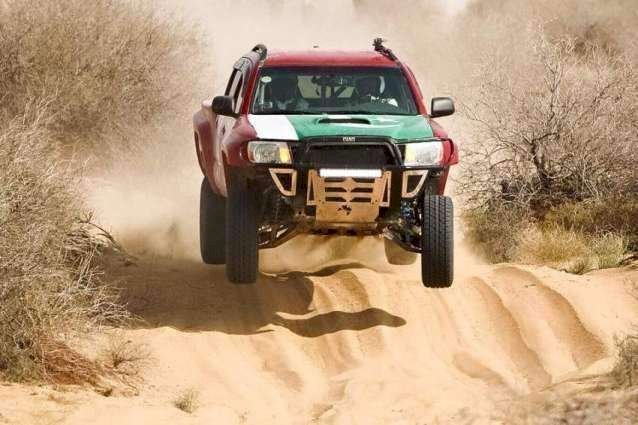 In the previous four seasons of the rally, the Choubara desert was the focus point where racers stood for a few minutes to check their vehicles and headed back to the starting position in Muzaffargarh district. But in season five, the desert will be the destination point of the rally that will start from Muzaffargarh. This time a long track of 106 kilometers has been prepared. DC Zia declared Nov 21 (today) as a local holiday.

Read More: Pakistan's First Ever Motorsports Arena
On the first day of the thal jeep rally, qualifying rounds were held for three categories; prepared, stock and women. The tagging and registration process had completed. In this season, 80 vehicles have registered for the race.
In the prepared category, Asif Fazal Chaudhry won the qualifying round by reaching the finish line in 1 minute and 31 seconds. The runner up was Raza Saeed, who covered the distance in 1 minute and 37 seconds.

Read More: Maryam Nawaz Has A Great Taste Of Traditional Dresses
Khawaja Taimur won the qualifying round in the stock round by covered the distance in 1 minute and 35 seconds, the runner up was Amir Magsi, covered the distance in 1 minute and 37 seconds.
Salma Khan stood first in the category of women's race, by covering the distance in 1 minute and 44 seconds.
In season 5, Mir Nadir Magsi and Roni Patel were not participating in the thal jeep rally due to covid-19.