Government approved the import of 550,000 tons of wheat.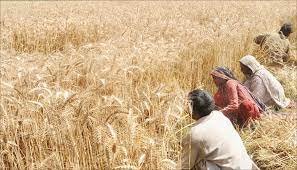 On Thursday, Government approved the import of over half a million tons of wheat at $377 per metric ton or 65PKR per kg price and permitted continuing subsidies at utility stores for one more month, turning down the request to extend the current rates for the next three months.
Economic Coordination Comitte of the cabinet gave the nod on fifth international wheat tender to import 550,000 matric tons- after matching process- of wheat for the FY 2021-22, read a statemnt issued by finance ministry. The last tender had been signed at $383.5 per ton or 65PKR per kg but $6 per ton benefit had been lost due to a fall in PKR value that closed at Rs170.7 against a dollar on Thursday.
Read: First-Ever Transgender Rehabilitation Center In Pakistan
The 40kg import price will be roughly 2576PKR at the Karachi port, excluding the inland added price.