Gwadar Airport to Host more Domestic and International Flights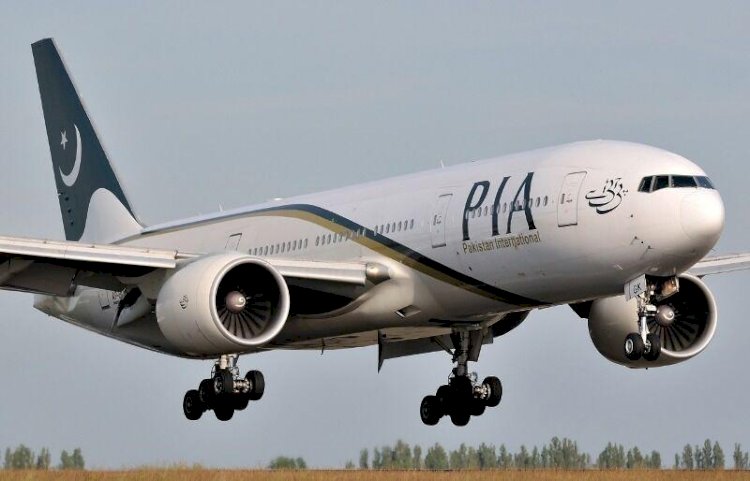 PIA plans to increase the domestic and international flights to and from the new Gwadar airport. This plan was revealed by the CEO of Pakistan international airlines during his visit to RCCI today.
President Rawalpindi Chamber of Commerce and Industry along with other officials and staff members received Marshal Arshad Malik on his arrival.
During the meeting request for more flights from Islamabad to Gwadar, USA, and Europe via Gawadar was put forward to CEO PIA.
Marshal Arshad ensures the business community to look into the request with sincerity. He offered the increase in flights as per demand after checking the commercial feasibility of the flights. He explained that flights for Gwadar and conducted via Karachi because of the lack of proper refuelling system and shorter runway of Gwadar airport.
He further added that there are restrictions on the flight to the USA and Europe, PIA is trying to get those restrictions lifting. He said that all the things have been completed from the PIA side and waiting for a response from the other party.
Read More: Aamir Liaquat & Tuba Tested Positive For Covid-19
After these assurances' president, RCCI ensures full support from the business community in the field of travel and cargo business.
Arshad Malik uses the platform to clear the point that Roosevelt hotel is not being sold and selling it was never in a discussion. He informed that with the support of the Pakistani government the outstanding loans have been paid off.
An MOU is expected to take place between two sides as PIA CEO asked the airline officials to plan and create a special business package for the members of RCCI.