New Apple Event 'One More Thing'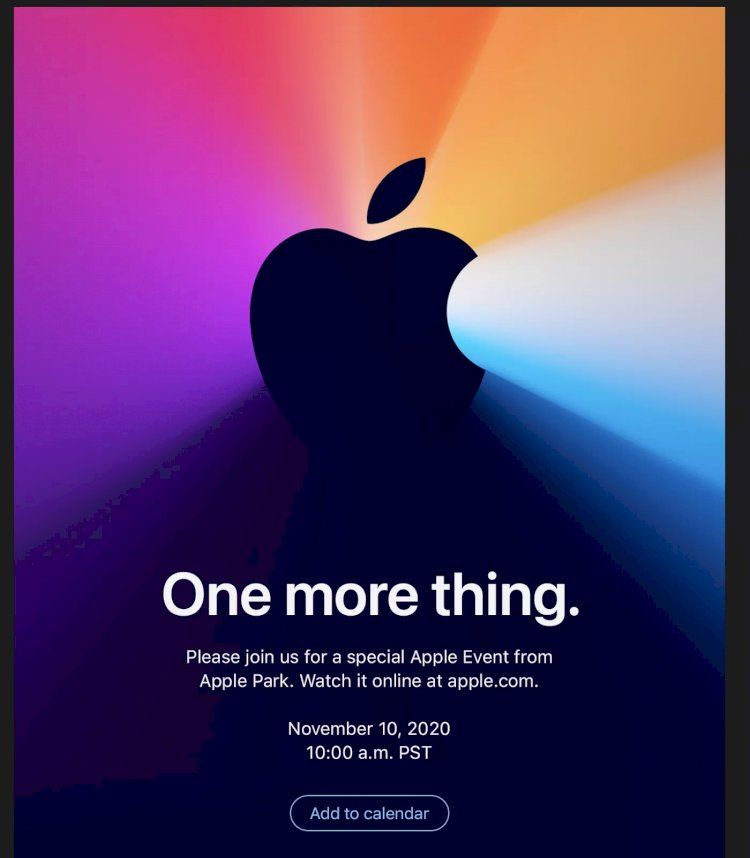 Apple announced a new Apple event to take place on November 10, named 'one more thing'. The news took the internet by storm. Speculations about the products, specifications, and prices took the pace as well.
Earlier Apple announced that it will release a new MacBook before the end of this year. This event is for it.
Tech lovers are anticipating this event to be historic, changing the computer industry forever.
Before talking about the rumored products. A little sneak peek about apple new silicon chip which would be replacing the traditional intel chips which apple have been using for years now. The chip is the changing point. The new MacBook is expected to have Apple's own silicon chip. The new family of apple silicon chips is based on the E14 Bionic chip. This means that in the future MacBook will be containing the same chips as that of iPhone and iPad. There are few benefits of these chips, such as they have simple architecture compared to intel x86 architecture increasing their performance per watt giving the new chips better battery life, and less heat production.
Read More: New Warnings For iPhone 12 & iPhone 12 Pro Users
This means the problem of poor battery life and overheating problems in mac books will be solved.
According to China time, the A14X chip has already been produced in bulk. This is an updated version of the A14 chip used in the iPad and iPhone. They give the best core performance. Hopefully, the updated version will be even better.
The expected products according to the leaks of some reliable leakers on Twitter are
macOS BIG SUR 11.0.1 with silicon chip 5nm processor architecture and it is expected to outperform even the $ 2400 16" MacBook
13' MAC BOOK and 13.3' MAC BOOK PRO the two 13" or lower end MacBook's are expected to be released with more powerful GPU and extra hard accelerators
A new version of iMac pro with new powerful zeon chip processors and big NAVI graphics.
Even 24" apple silicon chip iMac can be expected as this year apple updated the 27' iMac but not the 21' iMac so new 24' might be replacing it.
Finally, apple's airbags can also make it to the market. Airbags are Bluetooth connected devices to help to find things. Many similar products are available in the market, but apple's version will be more sophisticated and best compatible with their products