Gwadar Port Free Zone To Create 30,000 Jobs With $3Bn Chinese Investment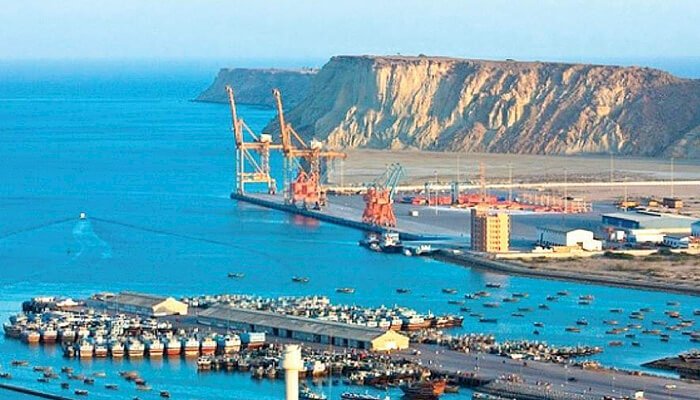 CPEC Authority Chairman Lt-Gen (retd) Asim Saleem Bajwa stated on Monday that Chinese investment worth $3 billion in a single project in the Gwadar Port Free Zone's second phase will help generate 30,000 jobs.
The retired army general said this while speaking to the media in Gwadar after he reviewed the progress of the port and other CPEC-related projects. According to him, once fully operational, the port and the free zone will help in generating economic activities of around $10bn.
"Shortly after Gwadar Free Zone completion, multiple manufacturing and trading projects will begin; cargoes will move, and trans-shipment activities will rise," he elaborated.
"We will continue the monitoring of the development work in Gwadar till all the projects complete and become fully operational," he added.
While announcing all four berths of the port as 'operational', he stated that the Gwadar port's infrastructural development had been accomplished by the China Port Holding company at a cost worth $300mn.
According to him, in the last few months, more than 67,000 metric tons of cargo had been handled at the port, consists of consignments mostly under the Afghan Transit Trade Agreement, which were transported to Afghanistan later.
A container with 8,000 cubic feet of liquefied petroleum gas was expected to reach the port on Tuesday, whereas another ship carrying 24,000 MT of DAP (diammonium phosphate) fertilizer and feed cargo for Afghanistan was due to arrive here from Australia, he added.
The port handling capacity was built by them, whereas the Customs system was also ready to facilitate investors as well as traders, Asim Bajwa said.
Regarding the Gwadar Port Free Zone, Asim Bajwa explained that its first phase (spreading over 60 acres of land) had already been completed and 47 enterprises were registered.
He further stated that the Gwadar Port Free Zone's second phase would spread over 2,221 acres of land and Prime Minister Imran Khan would inaugurate it.
Read more: First Ever Investment Policy For Balochistan
According to him, the China Port Holding Company had already arranged an investor for the second phase, who would require around 1,600 acres of land. The investor had promised a direct investment of $3 billion in the industry that would generate 30,000 jobs.