PIA Commences Flights From Lahore To Skardu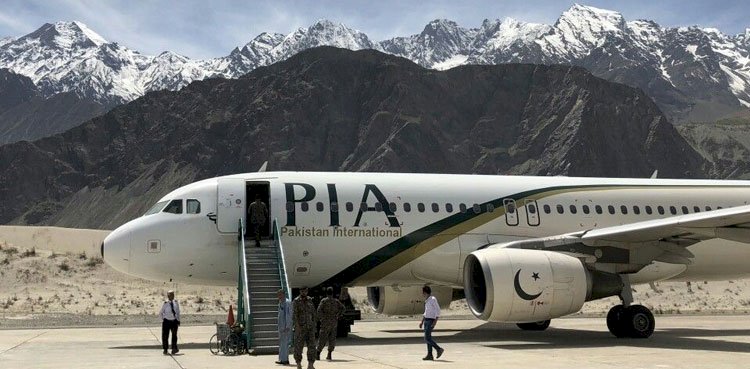 PIA's first flight to Skardu, PK-8453, took off from the Allama Iqbal International Airport Wednesday (today) morning with 153 passengers.
As per the spokesperson of the national carrier, PIA will run two flights from Lahore to Skardu every week. "We will shortly announce flights to Gilgit as well as other northern areas."
According to PIA CEO Arshad Malik, the new flight operations will enhance tourism in the country. The Federal Minister for Tourism Raja Nasir Ali Khan admired the airline's new decisions.
"Flights between Lahore-Skardu will open a new travel passage for domestic and international tourists," he tweeted. "We are looking forward to its lasting operation, as this will not only promote tourism but also generate the income of the national flag carrier of Pakistan."
According to the details, the direct flight reaches Skardu in one hour and thirty minutes and its fare is Rs 7,500.
In March, PIA resumed flight operations at the Saidu Sharif Airport in Gilgit after 17 years. The Saidu Sharif airport was closed after PIA stopped its commercial flights to the station in 2014.
Read more: ECO Freight Train To Restart Operations After Nine Years
For flight booking, you can visit the airline's website (https://piac.com.pk) or call UAN (Universal Access Number) 111-786-786.
.