'Haseeba Abdullah' A Boxing Coach Called 'Hometown Hero' for Commonwealth Games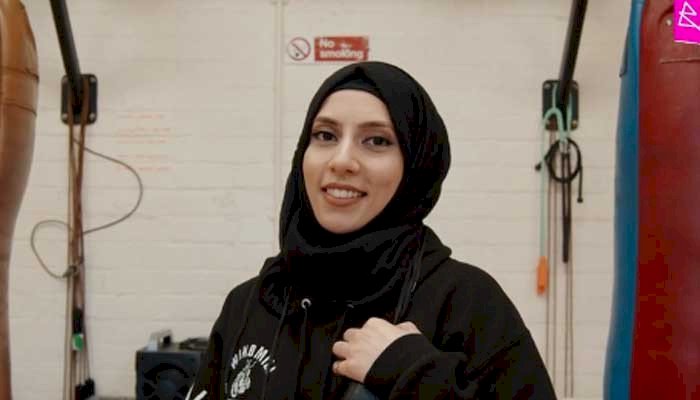 Haseeba Abdullah, a British-Pakistani woman is England's first hijab-wearing boxing coach and has now been called a "Hometown Hero" for the Commonwealth Games that will be held next year in Birmingham.
Haseeba, who has been considered as an amazing ambassador for women's sport, works as a 'coach' at Windmill Boxing Gym in Smethwick.
According to her, she developed a passion for boxing at a very young age but at that time, it was just an after-school activity for her.
"Many families don't support women's participation in sports, but things are changing. Now, people are getting broad-minded in our society, and people realize that this is beneficial for women and not a negative thing."
But for Haseeba, things were different. Although his parents are originally from Gujarat, she had the full support of her family.
"My family is my biggest supporter especially my parents, who are very, very supportive of me. My brothers, who coach with me, are an amazing team," she said.
There was a time when she wanted to progress in the sport but she was forced not to do so due to her wearing the hijab. At that time, it wasn't allowed by the boxing associations to wear a hijab. She couldn't wear the boxing kit either as she belongs to a traditional Muslim, Pakistani family.
However, in 2019, International Boxing Association (AIBA) changed the rules regarding the boxing dress code.
"Now we are allowed to wear full sleeves and cover our legs and can even wear the hijab if we want. That's an amazing change," stated Haseeba.
But till that time, she had decided to move on. As she was unable to compete in the sport previously which she had so much passion for, she decided to coach other women and continue forcing the authorities for uniform changes.
As per the Birmingham Commonwealth Games page that recognizes her contribution, she has made the sport more inclusive by playing a huge role. She supported changing the official dress code rules to permit women to wear a headscarf and full-length clothing while they get training or competing so all the other girls don't face the difficulties that she did.
Switching to coaching was a natural transition to remain a part of boxing as I couldn't compete because the rules hadn't changed yet that time, Haseeba elaborated.
She is much excited at being named a "Hometown Hero" and feels enthusiastic seeing her pictures everywhere.
According to her, with the Commonwealth Games, more girls from Birmingham will be encouraged to become part of it as it's happening in their hometown.
Haseeba is now focusing on getting the best out of many girls as she has become one of the 'renowned faces' representing her community at the Commonwealth Games.
Read more: Sakina Abbas: Pakistan's first female Google Developers Expert for Flutter
She has become a source of inspiration for many girls and more people are seeing that women have a place in boxing.