Decision To Reopen Educational Institutions On 18th Challenged In Court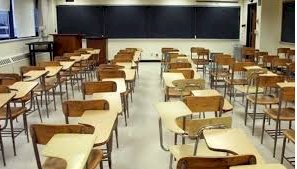 In Lahore High Court, a writ petition against the government's decision to open education institutes on January 18 was filed on Thursday.
The petitioner is Advocate Syed Faisal Miran and he named Federal Minister of Education Shafqat Mahmood in the respondents including other concerning authorities.
He stated in the petition that the Covid-19 second wave has proven to be way deadlier than the first wave and the government did not do anything to prepare itself in advance.
He added that throughout the country, SOPs and other Covid-19 rules and regulations are being violated. SOPs in schools and colleges were not followed anywhere.
He requested the court to overrule the government's decision of reopening educational institutes in Pakistan until proper steps are taken to safeguard and protect the students from this deadly virus.
Read More: Government To Reopen Educational Institutions From January 18
On 4th Jan, Education ministers of the federal and provincial government have decided in a meeting to open educational institutes in phases. Class 9th-12th was to resume from 18th January.