Kashmir Observes Black Day To Protest Against India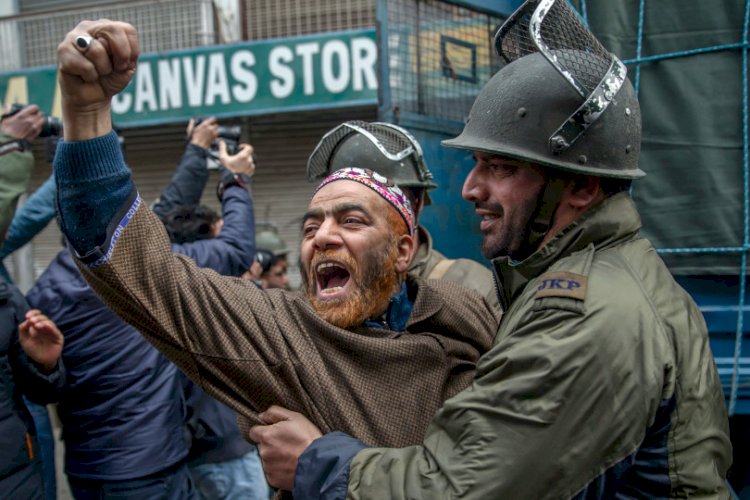 Kashmiris on both sides of the LoC and in every corner of the world are observing today as a black day to protest against the Indian army's invasion 73 years ago on the same date in the valley of Jammu and Kashmir.
Kashmir is open evidence of atrocities the Indian army has subjected to them since the partition. Kashmiris are thus calling today a Black Day remembering October 27, 1947, when India openly violated the UN Charter, according to which Kashmir had the right of determination through a referendum, as to which country it wanted to join.
Indian army attacked Kashmir on October 27th, which lead to the division of Kashmir.
Kashmiri leaders and population wanted to annex Kashmir with Pakistan, however, Maharaja Hari Singh, the ruler of the valley signed a contract with India against its majority's will.
As the 73rd anniversary is on us, the Indian military has so far killed more than 400,000 innocent Kashmiris.
Many women were raped too, according to some data the number is approximately 11,129.
In a few days, a whole year will be completed since the Indian parliament illegally revoked article 370 and 35A on 5th August 2019, which protected Kashmir and its demography.
Protest rallies, marches, and seminars are going to be held today in Srinagar and other areas of illegally occupied Kashmir.
Read More:Indian Troops Martyr 24 More Kashmiris In August
All Parties Hurriyat Conference and other local political parties have given a call for a complete shut down in the valley today.