Blast At Jamia Zuberia Madrassa In Peshawar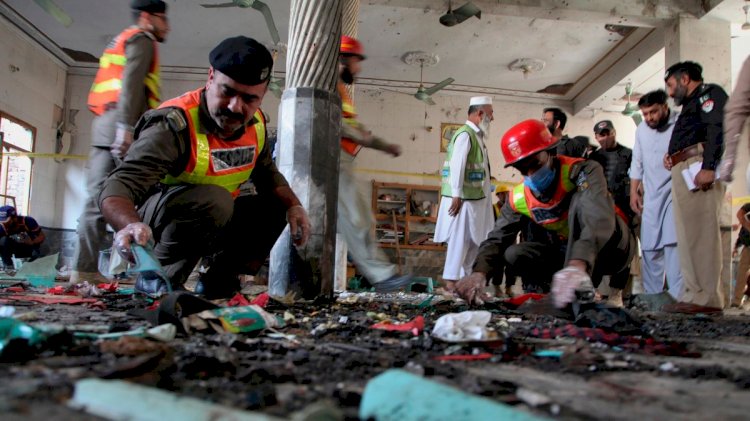 The deadly explosion took place at Jamia Zuberia Madrassa in Dir Colony, Peshawar city. In this incident 8 people are killed including children while 120 people are injured, officials have said.

In the morning around 8:30, a massive blast exploded at Madrassa, at that time there were around 500 students gathered to attend a Qu'ran class. Most of the learners were having age groups 20 and 30 years.

The blast had been caused by high quality explosives which were brought into the lecture hall in a bag, according to the statement of the Police superintendent.

So far no group claimed the responsibility for this attack on Madrassa.

Lady Reading hospital is placed under red alert. Reporters claimed that all the dead bodies and injured people were brought in LRH.

Read More: Gulshan -e-Iqbal Blast Claims Five Lives

According to media and reporters, this incident is one of the major attacks after the APS incident. Some of the attacks in Peshawar have been claimed by the Pakistani Taliban. 2 months ago an explosion was reported in Nowshera and it claimed the lives of five people.
This month, there were many explosion incidents that took place in Peshawar, Quetta and Karachi respectively. Islamabad security agencies are also on high alert.