Free Wifi Service Not Shut Down In Punjab: Chairman PITB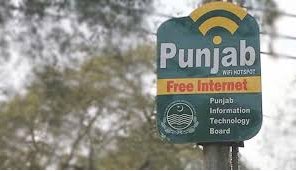 On Tuesday, The Punjab information technology board (PITB) denied the news of the closure of the free Punjab Wi-Fi service.
The chairman of PITB announced that there is no truth in the reports about the government stopping the free Wi-Fi service in the province.
He said that the Wi-Fi service is being provided in the public areas of the province.
He also said that the government is planning to expand the Wi-Fi project under the digital Punjab project.
He said the government wants to facilitate the public in every aspect and providing free Wi-Fi in public places like hospitals, schools, colleges, parks, and government offices is part of the government's vision.
The statement from the chairman was specially released after the reports of the PTI government shutting the free Wi-Fi projects circulating in print and electronic media.
Read More: Pakistani Girl Emma Alam Wins 29th World Memory Championship
The previous government started the project in 2017, providing free internet service in more than 200 public places in Lahore, Rawalpindi, and Multan.
It is reported that the project has been costing Rs 195 million per year to government expenditure.