Massive Forest Fires in Southern Turkey.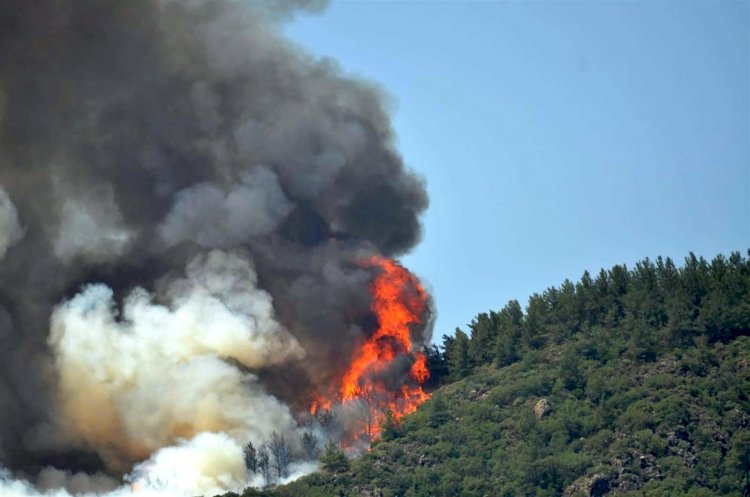 A massive forest fire in Turkey's Mediterranean coastal city of Antalya has killed three people, officials said Thursday.
The Disaster and Emergency Management Authority (AFAD) said in a statement that three people lost their lives and 138 others were affected by the wildfires in the Manavgat district, including one seriously wounded.
Hot weather and strong winds have helped the fire spread around the town of Manavgat, 75 km (45 miles) east of the resort city of Antalya, and nearby villages.
Many houses, workplaces, barns, farmland, greenhouses, and vehicles were damaged due to the blaze.
Read More: Numerous Died In COVID-19 Ward Fire At Iraq Hospital
The Turkish Red Crescent sent a field kitchen, five catering vehicles, and catering units with a capacity of over 20,000 people. President Tayyip Erdogan said the state is mobilizing all means to control and put out the fires.
Authorities evacuated 18 villages and districts in Antalya while 16 more villages were evacuated in the neighboring provinces of Adana and Mersin, said Pakdemirli Minister of Agriculture and Forest.
Television footage showed burnt residential buildings and people fleeing across fields as firefighters backed by helicopters battled to extinguish the fires.