Hassan Ali Becomes the Third Fastest to Reach 50 Wickets.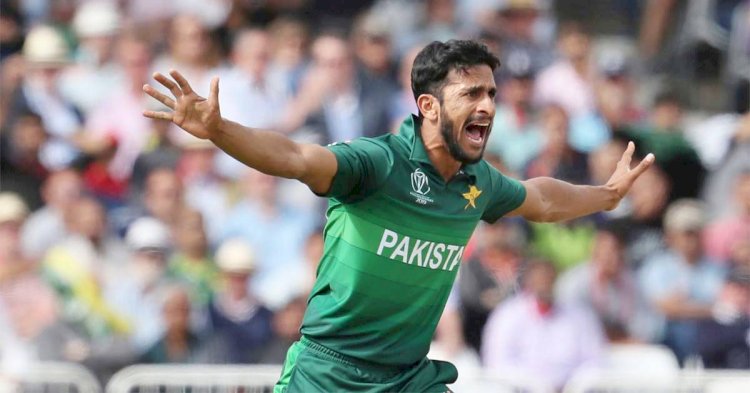 Pakistani Energetic pace bowler achieved another milestone during the opening match against West Indies.
The 27-year-old Pakistani fast bowler Hassan Ali became the ninth and third-fastest Pakistani to have 50 wickets to his name.
The fast bowler reached the landmark when he dismissed west indies opener, Evin Lewis, in the third over of the T20 in Bridgetown.
Read More: Zainab Barkat Becomes The First Pakistani Wheel Chair Bound Table Tennis Champion.
Earlier, Shahid Afridi, Umer Gul, Saeed Ajmal, Mohammad Amir, Mohammad Hafeez, Shadab Khan, Sohail Tanvir, and Imad Wasim were the only Pakistanis to reach the milestone.
Hassan Ali was the 3rd Pakistani to reach the milestone in 38 matches. Former pacer Umar Gul holds the record for achieving the milestone in 36 matches.
Pakistan Cricket Board shared this news and congratulate Hassan Ali on his achievement.
According to ESPN Cricinfo, Hasan has also become the tenth fastest to reach the 50 wicket milestone in a number of matches.