The MMA Star Khabib Nurmagomedov Is Seeking Football Contract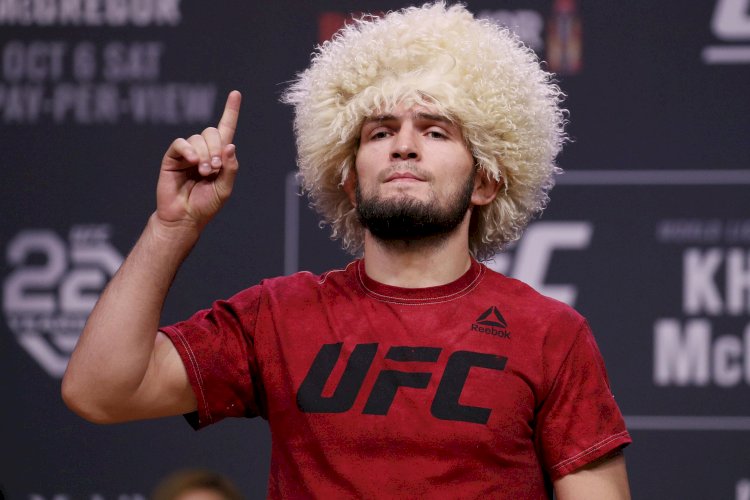 After an unbeaten career in Mixed Martial Arts, Russian star Khabib Nurmagomedov has now set his eyes on the football world and is seeking a football contract.
The Russian boxer declared himself as a 'free agent' and announced that he is 'ready to accept offers', in his recent Instagram post.
The caption for his new post read as, "Preparing for my football debut. I'm [a] free agent, and ready to accept offers,".
View this post on Instagram
The post also features the video of the 32-year-old Khabib running in an unidentified and uncrowded area.
Last year, Khabib referred to his win over Justin Gaethje, as his last fight, he retired early because he doesn't want to fight in the absence of his father, who died last year.
Khabib's fighting career holds an unblemished record of 29-0, an unbeaten fighter throughout his career.
Read More: Who Is The New Highest Goal Scorer In Football History?
The fans, media persons, and the UFC officials hold a premonition, that the 32-year-old Russian fighter will eventually change his mind and return to the fighting arena soon.
However, the former fighter himself is firm in his actions and is determined to stick to his decision.
During an interview with the RT, sports Khabib said that "I have no plans to continue fighting." He continued by saying, "There will always be rumors about my comeback because Dana White or other promoters who could replace him in the future will always want me to fight."
Khabib has turned over the chance to earn millions of dollars by leaving his career in prime time. As per the fighter, wealth was never the prime reason for his fighting career.
The fighter said his main goal as a fighter was to reach a summit and that he has done and that's all that matters for him.
Khabib Nurmagomedov seems least concerned about his finances. In the same interview with RT sports he said that as far as money is concerned, he will earn it from another source.