New Inmates To Complete 14-Day Quarantine In Jails Of Punjab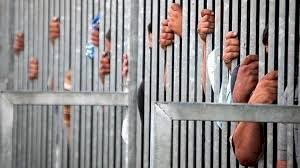 The jail authorities in Punjab have announced that it will be mandatory for every new inmate to first complete a 14 day quarantine in all prisons of the province.
According to jail official, the prisoners will be isolated until their covid-19 report comes out negative.
In both jails of Lahore, it has already been made mandatory to follow this new protocol of 14-day quarantine period for inmates.
According to news reports, higher authorities have sent orders to health department to forward all the prisoner records. Health department is saying that each prisoner will be tested for coronavirus.
In addition, the jail staff will also undergo testing for the virus along with the prisoners in jail.
Another new rule that has been made mandatory is the compulsion on producing prisoners before the court in masks.
Read More: PIA Fares Reduced By 30% For Domestic Flights
These hasty decisions were made after detection of coronavirus in three prisoners sent to jail yesterday.