31 Delisted Newspapers From Media List In KPK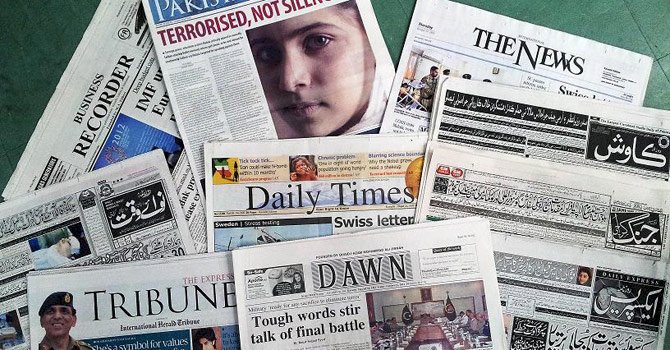 Leaving behind 91 listed newspapers on the media list. Peshawar, the information department, has removed 31 regional and local newspapers from the list. The delisted newspapers allegedly do not fulfill the requirements under the Khyber Pakhtunkhwa advertisement policy 2018.

The delisted newspaper will no longer receive government advertisement. The main violations by these newspapers include: firstly, failure in submitting a copy of the published newspaper to the information department daily as required by the stated policy.

Second, violating rule appeared to be that the number of published pages was less than the set standard. According to the law, a national and a regional newspaper should have a minimum of 12 and 8 pages. Though, the district or local newspaper is required to comprise a minimum of 6 pages. Therefore, the newspapers print lesser pages to the required criteria for minimum were delisted from the provincial media list.

Most importantly and crucial for Pakistan's circumstances, these newspapers failed to employ journalists or other staff. Some even haven't an office area or locality to enable them to publish the newspaper. The situation points towards them being a dummy publisher for the advertisement money. To eradicate the doubts, the information department surveyed to check the stall presence of the newspapers and the results showed clear non-availability.

Read More: PM Accused Of Violating Election Code Of Conducts By Addressing Rally in GB

The newspaper companies were unable to provide a copy of the newspaper to the information department on daily basis. Absence from stalls means that newspapers were not being printing. Hence, causing the removal from the media list.

The removed newspapers were from all over Pakistan selling in KP. The 31 delisted newspaper includes papers from Peshawar, Abbottabad, Swat, Islamabad, Dera Ismail Khan, Haripur, Karachi, and Karak.