New Tourist Visa Policies For Dubai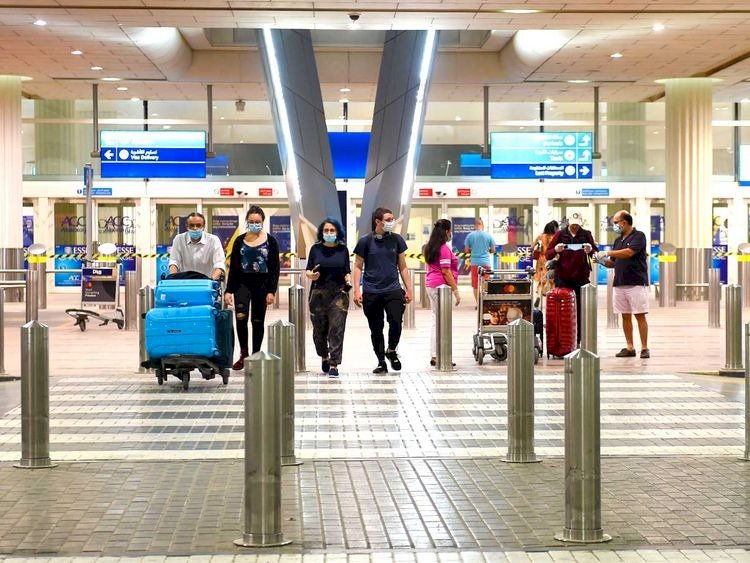 After the new guidelines have been issued for tourist visa, a number of stranded tourists have been sent back home from Dubai airport. As reported by travel agents and airlines, the passengers coming from 5 countries were not allowed to enter their destination since Tuesday.
A valid round trip ticket is made compulsory for the citizens of Pakistan, Bangladesh, Afghanistan, India and Nepal if they wish to travel Dubai carrying visit/tourist visa. The entry for passengers coming from five countries will not be allowed in the absence of return ticket at Dubai International airport and Al Maktoum International airport.
In case of not fulfilling the requirements the passengers will be returned back to their home countries on the expense of airlines they traveled with.

Read More: Italy Reopening Work Visas For Pakistan
Updates have been issued to the people using Air India express flights and Indigo flights to Dubai are bound to book the return flight tickets before applying for visa or travel.
In the same time it has been confirmed by Pakistani and Indian commissions in Dubai to Gulf News that a large number of passengers from their countries were rejected upon entry for not fulfilling the regulations of visit/tourist visa. Also, they were flown back to their homes by the same airlines they used for travel.
The Pakistani consulate was able to managed entry for 23 passengers out of 561 and remaining 386 were sent back and 152 are still at the airport. The deportation of stranded Pakistanis is being arranged by many flights according to the spokesperson from Pakistani Consulate in Dubai.

He also added that, we did not leave our people alone at the airport as food is being provided and the Counsel General is in talks with UAE Foreign Office and DG Immigration.
According to Neeraj Agrawal Indian Counsel for Press, about 200 Indian passengers were sent back home and over 30 were granted entry. Airline sources also reported that there were a large number of people from different countries, majority labor were denied entry.

Read More: UK New Immigration Policy
The General Directorate of Residency and Foreigners Affairs (GDRFA) in Dubai also reported by confirming that tourists from Pakistan are being stopped by entering at Dubai International airport because of not fulfilling the regulations of visit visa. It was also clarified that these tourists did not have a valid hotel reservations or any family reference, along with that they were not carrying a valid return ticket as per UAE immigration rules.
GDRFA also assured that people fulfilling all the required documents as per visa rules will not face any delays upon granting entry to UAE.