Karachi's Online Police Mobile App Vanishes Mysteriously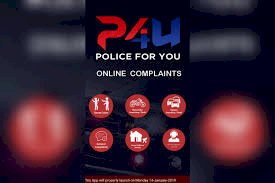 The online police app that was promoted by the Karachi police has been vanished from the Google Play store. This app was supposed to record the complaints online.
The app "Police 4 U" claimed to provide extraordinary services. However it failed to do so and therefore was suspended and disappeared from the app store without any trace
Karachi Police chief Additional IG (AIG) Dr Amir Ahmed Shaikh claimed that app will bring changes in the way of serving masses in 2019 but the app has been suspended in less than a year. AIG called the app a gist or Karachiites
The reason for the disappearance is still unidentified. It could have been useful since seeking help via WhatsApp has also been considered invalid.
Read More: Girl Arrested For Motorbike Lifting In Karachi
It is important to mention here that the app was not functional and then was nowhere to be found on the Google Play Store.