In an Effort to Promote Tourism Pakistan Introduces New Airline For Northern Areas.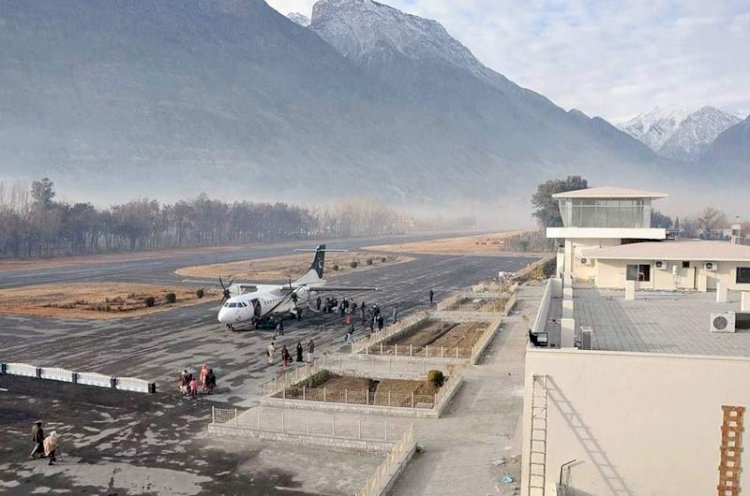 Pakistan is blessed with beautiful landscapes, the world's highest peaks, dense forests, deep blue water lakes, and much more. The country is listed as the best country to travel in the world by the British Backpacker Society in 2017 & 2018. Northern Areas of Pakistan is the jewel in the best travel destination of the globe.
Hundred of foreigners make a tour to northern areas of Pakistan on annual basis and local earn thousands during the season. Also, those who visit Pakistan from other countries not only take good memories with them but also show the other side of Pakistan to the world through their videos and vlogs.
Also Read: No US military or air base in Pakistan: FO
Considering the beauty of the country, and the attractiveness it posses for tourists, the government has always been trying to make new developments in the tourism industry of Pakistan in order to provide the best tourist experience to everyone who wishes to visit these beautiful landscapes.
In an effort for the same, the Civil Aviation Authority issued TPRI ( Tourism Promotion and Regional Integration) license to a newly launched private airline named North Airline. The head office of North Airline has established at the new airport, Islamabad.
As per shared Information from Civil Aviation Authority, the North Airline is planned to operate flights for Gilgit, Skardu, Chitral, Gwadar. All flights toward northern areas will be operated from Islamabad.
Recently, the national carrier, Pakistan International Airline (PIA) had commenced direct flights from Lahore to northern areas. The PIA using Airbus A-320 aircraft for Skardu flight operation and the fare of one person is Rs7500.