Pakistan Shoots Down Indian Drone As Soldier Martyred, ISPR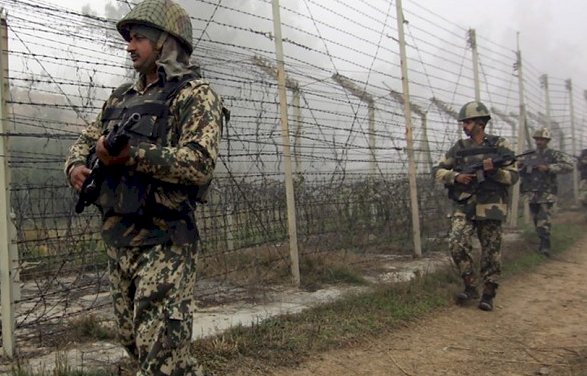 Pakistan army shoots down the Indian Quadcopter while responding to the unprovoked Indian aggression on the Line of Control (LOC). One soldier was martyred while a civilian was left seriously injured from Indian firing on LOC reported local media citing ISPR (inter-services public relation).
As per ISPR, the Indian forces violated the ceasefire agreement by initiating the firing at the Khuiratta sector of LOC, due to which Sepoy Fazal Elahi endured martyrdom.
While a 34-year old citizen endured serious injuries at the Kot Katria sector of the LOC during the Indian ceasefire violations.
According to the media wing of the Pakistan Army, our forces befittingly answered the Indian aggression causing massive losses for the opposing forces.
Moreover, the Pakistani army shot down the Indian drone in violation of geographical territory. As per ISPR Pakistani forces shot the drone in no time when it entered the 100 meters within the Pakistani territory.
Also Read: Pakistan Navy Successfully Tests Surface To Air Missiles
This is the 16th Indian Drone shot down by the Pakistan army alone in 2020.
India has been violating the cease-fire agreement regularly especially targeting the civilian population. A few weeks back the firing resulted in the death of 50-year old Pakistani women and left two females severely injured.