14 People Arrested Overnight In Demolishing Hindu Shrine In Karak District Case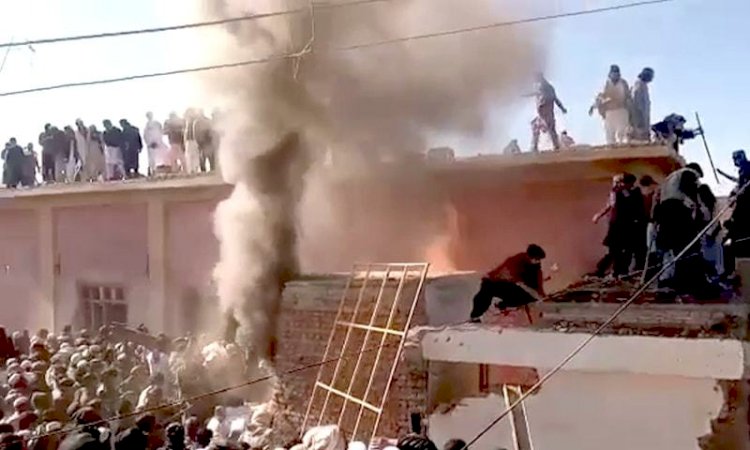 Fourteen people were arrested for destroying and setting a Hindu shrine on fire in the Karak district of Khyber Pakhtunkhwa on Thursday.
A mob of a supported local cleric on Wednesday had attacked a Hindu temple and severely damaged it. The incident attracted condemnation from the local and international Hindu community and human rights activists.
In overnight raids, 14 people were arrested for participating and provoking in this unfortunate event. More raids are in the process to arrest others involved in demolishing the shrine.
As per the witnesses, the main culprit is the local cleric who led his supporters and followers to attack the Hindu shrine in the Karak district.
The attack was planned after the permission to renovate the shrine building was granted by the local authorities.
Minister of Religious Affairs Noor ul Haq Qadri in his tweet said, "The attempt to damage the temple in Karak district of Khyber Pakhtunkhwa is a conspiracy against the religious harmony of Pakistan and is intolerable! Such actions are against the true teachings of Islam. Protecting the religious freedom of minorities is our religious, constitutional, moral, and national responsibility."
Read More: Mufti Muneeb-ur-Rehman Removed From Ruet-e-Hilal Committee
Chief Justice of Pakistan has taken notice of this incident and has set the case to be heard on 5th January.