Parwaaz Hai Junoon Is Going To Be Released In China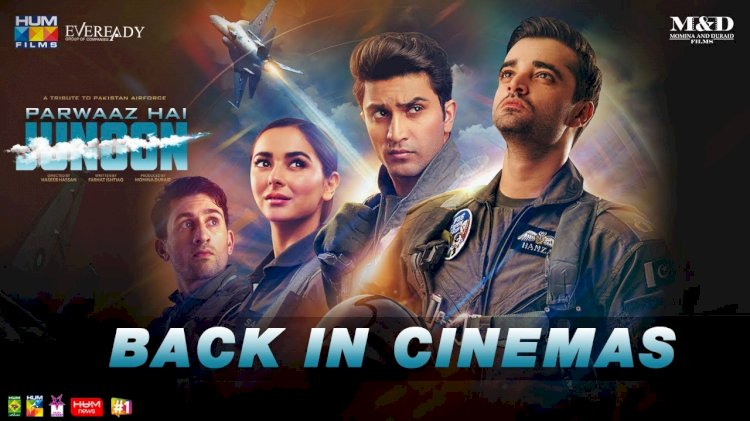 Parwaaz Hai Junoon, Momina Durraid production's tribute to Pakistan Air Force(PAF) and its fit=ghter pilots who endanger their lives in order to protect its citizen. The movie beautifully covers the risk-laden path of fighter pilots.
The aerial combat-war, romantic film was a tremendous success in Pakistan and is now is all set to release in China. Parwaaz Hai Junoon is being released in China just before the 70th anniversary of the formation of diplomatic relations among both nations.
After the release, PHJ will become the first Pakistani movie to be released in China after four decades.
Actor Hamza Ali Abbasi was very excited with the news and took to Twitter to write,
"Grateful to Allah that I got to be a part of the first Pakistani film to be released in China after 40 years," while also sharing a new trailer for the film.
It is the first movie to be released commercially across mainland China and with that Parwaaz Hai Junoon made another record.
The agreement for the release was signed in April of 2019 at a China-Pakistan economic and trade cooperation forum, during the second Belt and Road Forum for International Cooperation, according to Global Times.
Read More: Pakistani Version Of Netflix Is Coming Soon
The Chinese embassy in their statement said that PHJ is being imported to China as part of local to local partnership, an initiative taken to strengthen the friendship.