PM Imran Khan To Leave For Afghanistan Today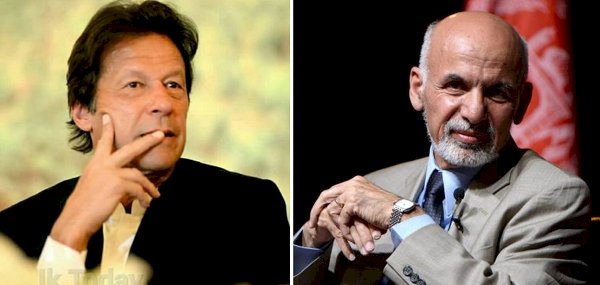 PM Imran Khan will leave for his first Afghanistan trip today, on the invitation of Ashraf Ghani, the Afghan President.
On his trip, Prime Minister Khan will be accompanied by a delegation of high-level officials, including the Foreign Minister Shah Mehmood Qureshi and Adviser for Commerce & Investment Abdul Razak Dawood.
As per the statement of the foreign office, a face to face meeting is scheduled between PM Khan and President Ghani. Delegation level conversations and joint press meetings will also take place.
The main aim of the trip would be to deepen the bilateral relationship between the two brother countries; Pakistan and Afghanistan. Focusing especially on the Afghan peace process and regional development.
The visit to Afghanistan will be for a span of one day. This trip is also Prime Minister Imran Khan's first trip to Afghanistan but is a part of regular exchanges between the countries.
President of Afghanistan Ashraf Ghani had also visited Pakistan last year. The country heads had also held a meeting on the sidelines of the OIC summit in Makkah. Earlier this year, PM Imran Khan has also talked to Afghanistan president on a telephonic call.
Read More:Pakistan Under US Pressure To Recognize Israel
Pakistan and Afghanistan, as a country, enjoy a great bond of history, religion, culture, traditions, and values. The visit will help foster a stronger relationship.