Accused Remand Extended In Osama Satti Murder Case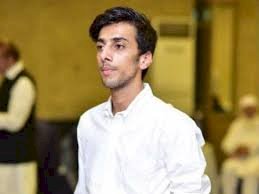 An anti-terrorism court (ATC) handed the accused in Osama Satti murder case to police on five-day physical remand in Islamabad on Monday as per the reports of the local media.
Osama Satti was a 22-year-old boy who was killed by personnel of the anti-terrorism squad. As per the accused, the victim refused to stop at a checkpoint after the robbery was reported on the premises. The postmortem report shows that the youngster was shot multiple times.
The five policemen from ATS named in the case were produced in front of the court. The court summoned the investigation officer after giving the accused to the police for five-day physical remand.
Read More: NICOPS For About 10,000 Pakistanis In UAE Delayed
Earlier the court was offended by the irresponsible behavior of IO as he failed to capture the pictorial evidence from the crime scene. The basic part of the investigation was ignored.
The issue of the killing of the youngster by ATS made headlines and the topic of every talk show nationwide. Last month Prime Minister Imran Khan met Nadeem Yousaf Satti father of the victim to condole the family.