Pope Francis supports the two-state idea for the Israeli-Palestinian clash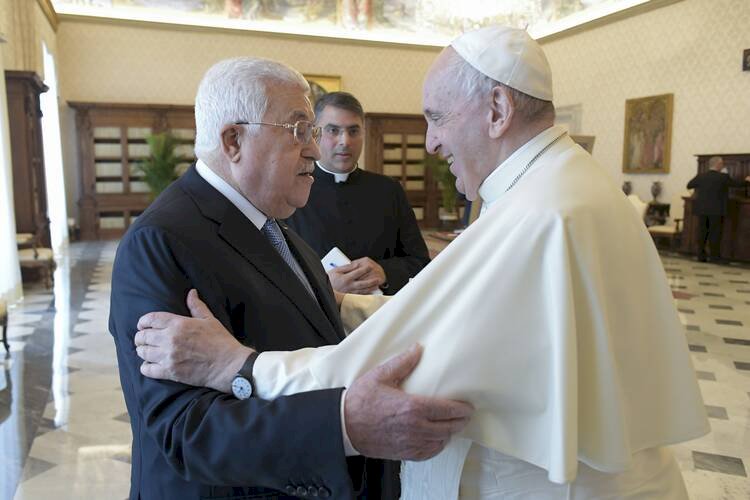 With the need for peaceful coexistence and to get rid of religious conflicts, Pope affirms the two-state solution.
The goal of the two-state solution in the Holy land was discussed during the meeting with the Palestinian President Mahmoud Abbas and the spiritual leader of the Catholic world, according to the official Vatican News agency.
Read Russia invites Taliban for talks after IS threat
Both leaders agreed on initiating talks between two conflicted states for the implementation of the two-state solution, expecting efforts and support from the international community.
They also mentioned that
"Jerusalem must be recognized by all as a place of encounter and not the conflict, and that its status must preserve its identity and universal value as a Holy City for all the three Abrahamic religions, also through a special internationally guaranteed status."
Israel occupied Jerusalem in the 1967 Arab-Israel war and has been targeting the Muslim community ever since for the assertion of The Greater Israel. The Jewish nation annexed the entire city in 1980, a move which is never approved by the international community. Due to the presence of the Al-Aqsa mosque, the place is sacred to Muslims and any further harm or massacre can have dire consequences.
Mahmoud and Pope spoke about the "urgency of working for peace, avoiding the use of weapons, and combating all forms of extremism and fundamentalism."