Prime Minister Imran Khan visits Russia- what to expect?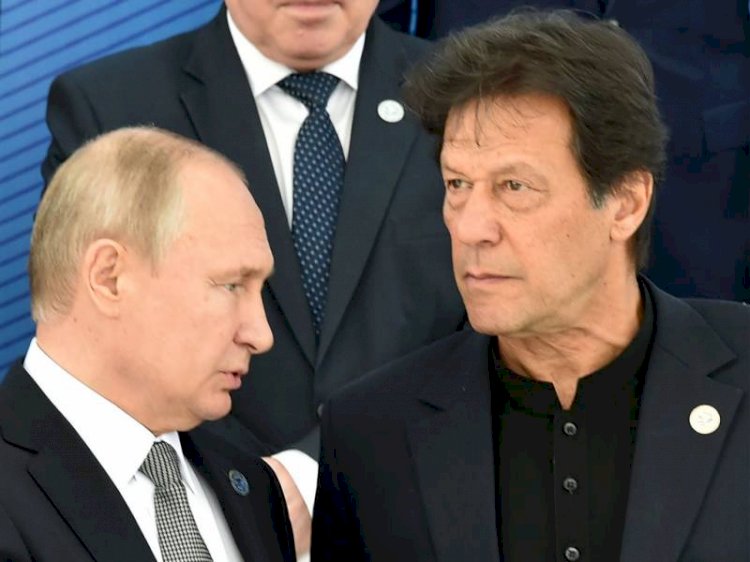 PM Imran Khan, earlier in January, had a telephonic conversation with the Russian leader Vladimir Putin, where he is reported to have thanked him for being considerate and empathetic towards the sentiments of the Muslims when it comes to derogatory statements being used against our Beloved Prophet Muhammad (PBUH). He also appreciated Putin expressly, by saying he is the first western leader to have shown such respect, which is commendable. This was then followed by an announcement without specifying the date by the Foreign Minister Shah Mahmood Qureshi earlier in February, that too in itself suggesting that the two nations do enjoy decent ties.
Today, on the 23rd of February Prime minister along with his delegation comprising of cabinet members is reported to fly to Russia, and stay for 2 days, to meet President Vladimir Putin, upon his invitation. This is the first time in the past 23 years, that a Pakistani PM has been invited officially by a Russian representative. A while back, within these 10 years, former PM Khaqan Abbasi and former President Asif Ali Zardari did visit Russia, but unofficially.
According to the foreign office, several things are on the agenda, which include discussions on energy cooperation, serious ongoing issues within and across the territorial boundaries, and also the rising islamophobia in the world which needs to be curbed. Moreover, the discussion on the existing situation in Afghanistan also happens to be on the schedule.
Why is this visit important?
Firstly, Pakistan is also in need of the arms and ammunition, that Russia is keen on giving to the country, contrary to the hesitance earlier due to India's intervention and ultimate opposition. This in itself will be a relief to Pakistan.
Read More: Russia invites Taliban for talks after IS threat
Secondly, this will be a good addition to the Pakistan Stream Gas Pipeline project that will be completed by the Russian company. Earlier a delegation too had visited Pakistan to decide the system regarding tax exemptions and toll-free proceedings.
Apart from just this, Pakistan enjoying Russia and China's support officially provides itself a strong footing, which is an undeniable fact. This union, is an implied message to other nations, regarding the position and stance of these three countries.
A great outcome is expected of this meeting.