Saudi Arabia launches VR for maximum pilgrims to experience Hajar al Aswad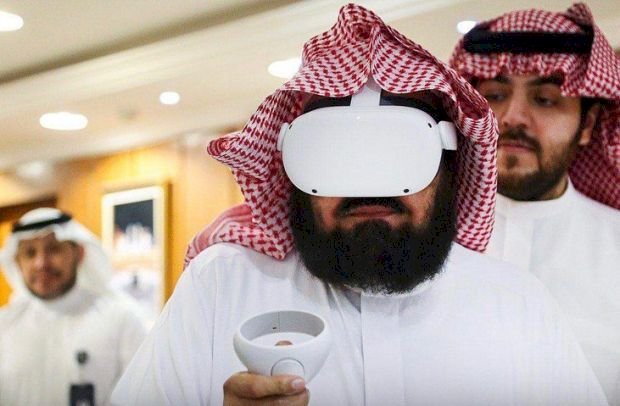 Image Source: Al Arabiya news
Known as the 'Virtual Black Stone Initiative', Saudi Arabia intends to make an effort for maximum pilgrims to see the sacred stone.
Throughout the year, Muslims from all around the world visit their holy places for Ummrah. But on Hajj, the numbers are huge due to which not everyone gets a chance to see and touch the sacred stone called Hajar al Aswad.
But Saudi Arabia has recently launched an initiative called the Virtual Black Stone Initiative which would allow maximum pilgrims to see the stone who cannot reach it in the crowded area.
The Hajar al Aswad is believed to have come from heaven and Imam Ali R.A kissed it himself. The stone that came from a place where every Muslim wants to go stirs feelings of curiosity and devotionality. That's why the Saudi government wants to make the view accessible to every pilgrim.
The Imam of the Grand Mosque was the first to use VR and experience the sacred stone virtually. And now, the Saudi government intends to give this chance to pilgrims for Hajj and Ummrah next year.
Saudi Arabia has allowed a definite number of pilgrims for Hajj ever since the global breakout of the pandemic. That makes this initiative a way to follow social distancing guidelines along with easy access to view Hajar al Aswad.