Sindh Govt Develops Online System To Submit College Forms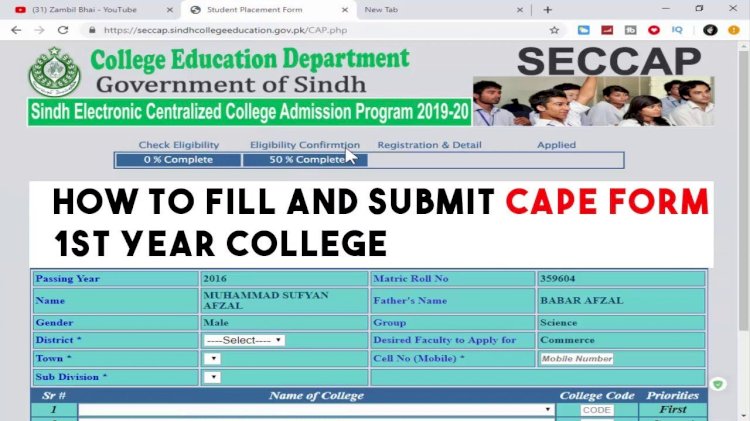 The admission policy of intermediate- Sindh Electronic Centralized College Admission Program (SECCAP 2020) is finally announced by the Secretary Colleges of the Sindh government.
This policy is for those who have successfully pass the matriculation exam. For all those who have passed Matric, an online system is in the process of developments. The interested students can submit their forms for admission in colleges across the Sindh province via this online system.
The website is www.sindhcollegeeducation.gov.pk/seccap where those who have passed from the Karachi board will submit their form.
Read More: 81 Students Across Punjab Test Positive For COVID-19
Those who have passed from any other board will submit their placement forms at the office of DG Colleges Sindh near Urdu Bazar Karachi.