Sindh govt tightens the measures, warns of further restrictions owing to rising coronavirus positivity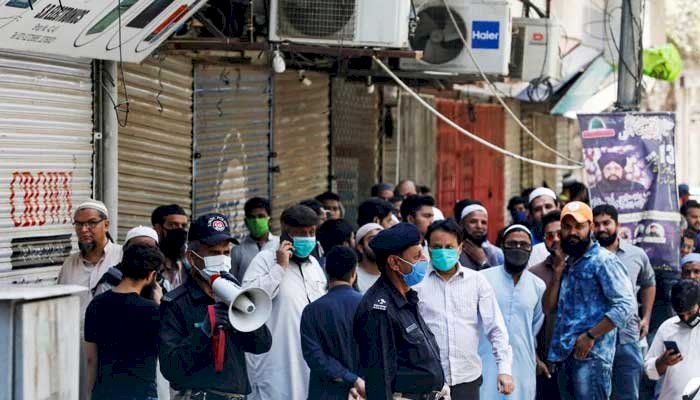 The Sindh government on Sunday tightened the measures once again owing to the rising number of coronavirus cases throughout the province.
It also requested citizens to pay attention to the warning about the spread of COVID-19 and strictly follow the SOPs, otherwise, it will result in further closing several sectors.
A meeting of the provincial task force regarding coronavirus was held on Sunday, as per the Home Department in which a high positivity rate was observed throughout the province, specifically in Karachi, Sukkur, and Hyderabad.
According to the statement, "the Task Force shed light on various ways and means to control the disease. It was repeated that compliance with the SOPs (standard operating procedures) for Covid-19 remains a basic measure to curb the spread of disease.
"The Task Force also decided to issue strict warnings for people to strictly follow SOPs with warning that if the rise in the cases persists, it will give rise to the closure of many activities, especially in areas with high positivity," it elaborated.
Read more: Pakistan's Largest Vaccination Centre Inaugurated In Karachi
It was also decided in the forum to speed up the testing process so that proper positivity is reflected.