TLP Activists Released From Haripur jail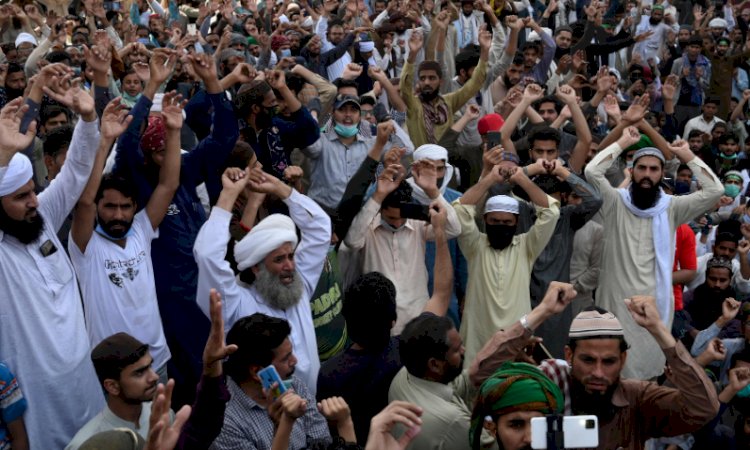 Eight activists of the banned Tehreek-i-Labbaik Pakistan (TLP) were released from the Haripur central jail on Monday evening, sources said.
According to them, over 50 remaining protestors held under Section 3 of the Maintenance of Public Order ordinance would be released today (Tuesday).
As per the sources, the release of activists arose after they produced affidavits in which they declared that they won't be part of any violent protests in the future. The office of the deputy commissioner issued the release orders.
57 activists were taken into custody in different parts of the district under 3 MPO following the countrywide violent protests on April 12 and 13 against the arrest of their party leader, Allama Saad Rizvi.
As a result, they staged street protests and blocked the GT Road and Hazara Motorway.
In the meantime, the regional police officer of Hazara, Mirvais Niaz has ordered severe action against the violators of standard operating procedures (SOPs) for controlling the Coronavirus.
He updated the reporters on Monday that district police officers in Hazara division had been communicated to ensure that the people don't go to markets without wearing a face mask. The RPO ordered the strict implementation of SOPs in markets as well as filling stations.
"No leniency on the police side will be tolerated as the government is dedicated to providing maximum protection to the people from the virus in the third intense wave," he said.
According to him, the SHOs would announce the prevention of gatherings of five people and the use of face masks by market visitors.
Read more: TLP Chief Saad Rizvi released After Successful Negotiations
The hairdressers would use protective kits in salons while on petrol pumps, diesel and petrol would only be provided to those wearing a mask.