Gemstone Lab To Be Established In Peshawar: CM Mahmood Khan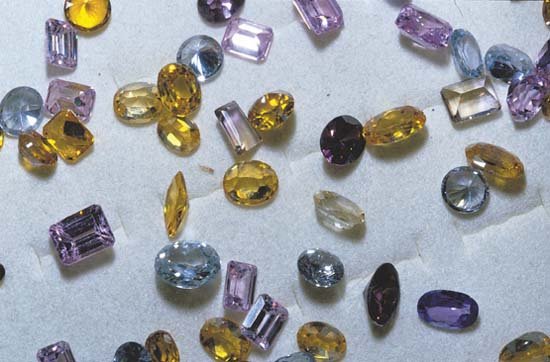 The Khyber Pakhtunkhwa (KP) government on Monday approved establishing a gemstone laboratory as well as technical training and certification centre for promoting the mineral sector.
It was decided at a meeting of the Mineral Investment Facilitation Authority chaired by Chief Minister (CM) Mahmood Khan, as per a statement issued.
The meeting was updated that private sector companies would be responsible for establishing the laboratory to develop technical and professional expertise to process raw gemstones and transforming them into a refined branded product to be introduced worldwide.
The private companies would facilitate by machinery and skilled human resource for the centre.
The future centre along with the laboratory would be set up at the existing building of the mineral testing laboratory in Hayatabad.
International level training would be provided by the centre for processing and certification of gemstones products.
The forum discussed the issues regarding the mining activities in the areas informed as 'Guzara Forests'. It was also decided to form a committee to be led by the additional chief secretary to search and bringing out the proposals for controlled mining activities in such areas.
The committee would be comprised of administrative secretaries of mineral, forest, law, and tourism departments.
Read more: PM Imran Khan launches programme for fishermen empowerment
At the event, Mahmood Khan stated that it was one of the highest priorities of his government to provide protection to the forests and increase the forestation to the maximum level. He also highlighted the need of utilising the mineral resources without damaging the forests.