Turkish Foreign Minister Will Arrive In Pakistan Today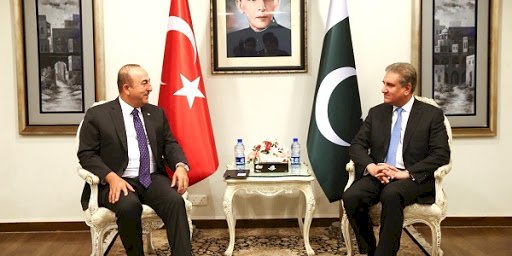 Foreign Minister of Turkey Mevlut Cavusoglu is scheduled to arrive in Pakistan today for a three day official visit to the country.
Turkish foreign minister will land on Tuesday in Islamabad and will be escorted by a delegation of officials.
He is going to have a meeting with Foreign Minister Shah Mehmood Qureshi where they will discuss bilateral relationships between the countries. They are also going to discuss other regional and international issues as well.
Turkish foreign minister is also scheduled to do a meeting with President of Pakistan Dr. Arif Alvi and Prime Minister Imran Khan separately on his 3 day visit to Pakistan.
In last two and a half years Foreign Minister Cavusoglu has visited Pakistan two times, this will be his third trip here.
Read More: Pakistani Twins Become Youngest Microsoft Power Platform Certified
His most recent visit is just a regular exchanges as part of the normal bilateral relationship protocol.