Khloe Kardashian "Is Open To Marriage" To Tristan Despite His Cheating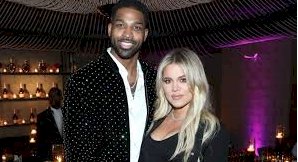 According to the flowing rumors Khloe Kardashian is open to marriage with the father of her daughter, Tristan Thompson even after he cheated on her multiple times.
There have been reports of Khloe and Tristan exchanging rings while they were spending holidays together a few weeks ago.
A source has revealed that Khloe is open to marriage and her sister Kim is there to support her on her choice. Meanwhile, Mother Kris is still unsure if Tristan is the right guy for her daughter because of his cheating scandal with Kylie Jenner's Ex-Best friend Jordyn Woods.
The source further revealed that Khloe Kardashian dreams of her perfect wedding and is planning to have another child with Tristan whether they are married or not, but Khloe feels like the timing should be perfect before she walks down the aisle.
Read More: Are Kim Kardashian and Kanye West Getting Divorce?
"She envisions her dream wedding and she definitely wants to have another baby, regardless of whether they're married. But the timing needs to be right before she reaches the point of walking down the aisle," said Khloe according to Geo News.
On the other hand, Tristan is ready to get married to Khloe, but they need to develop a bond of trust before taking further steps and they are making great progress in this regard said the source.