10Pearls University initiates e-learning portal with multiple tech courses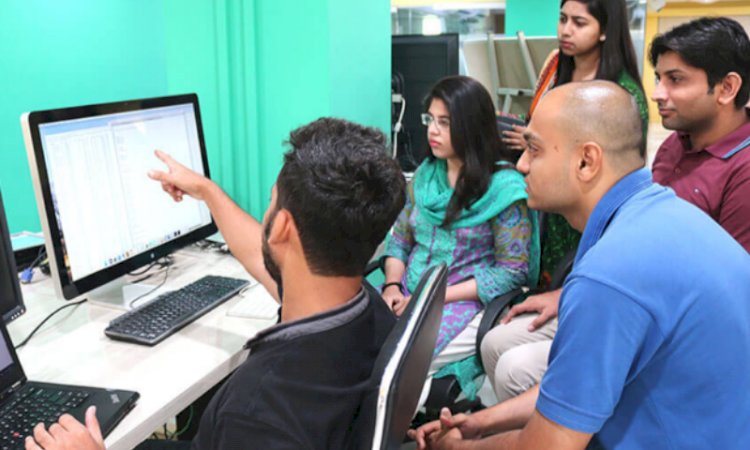 10Pearls University, which is the organizer of professional development programmes and training, has initiated an e-learning portal with more than 100 courses related to technology and management, according to a statement.
The portal, which has been launched to promote learning and skill development for students as well as professionals, will provide access to more than 100 courses and training and will host more than 60 webinars in the first phase.
The courses that will be included in the technology category are artificial intelligence (AI), databases, programming languages, testing to cloud computing, and computer vision. Whereas, courses in the management category will be related to leadership skills, agile mindset, time management, self-motivation, and conflict resolution.
The portal goal is to help individuals stay updated with the rapidly evolving tech industry and permit them to excel in their careers with skills, tools, and knowledge according to the statement.
According to 10Pearls University, the courses could either be taught by an instructor or can be learned through self-study. All sessions are based on the iterative learning path, which gives the user an uninterrupted view of a specific area and ensures that they build a comprehensive skill set.
"All classes are organized by skilled and experienced trainers, passionate about delivering knowledge," it added.
At present, the portal is at the beta stage and will then launch different courses, modules, and features.
Read more President Arif Alvi inaugurates PAF Air War College Institute in Karachi
As stated by Zeeshan Aftab, the managing director of the 10Pearls company, the organization has always been an innovator in advanced and continuous learning. He added that this e-learning portal would cater to the "growing needs of students and professionals in today's world, and will educate our tech resources, per the global tech landscape".