Sharmeela Farooqi's Halloween Look Goes Viral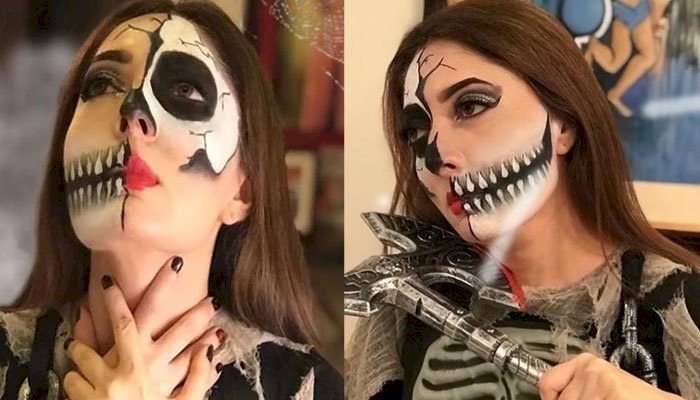 Sharmeela farooqi looked freakishly cool in her skeleton costume this Halloween.
The Sindh provincial assembly member, Farooqi shared her 2020 halloween look on her Instagram with a jaw-dropping makeup that stunned everyone on Sunday.
After sharing, the picture went viral and she received a lot of praise for pulling off the look effortlessly.
She also promoted and thanked a young artist for doing her makeover beautifully.
Read More: How Will Shahrukh Khan Celebrate His Birthday
While sharing the pictures on Instagram sharmeela wrote, "Stunning make over for Halloween by the ever so talented @inkedbymgh! The precision, detailing and strokes were simply woah! Here's an 18 year old upcoming artist everyone must watch out for!