5 tips to use Pinterest for business and marketing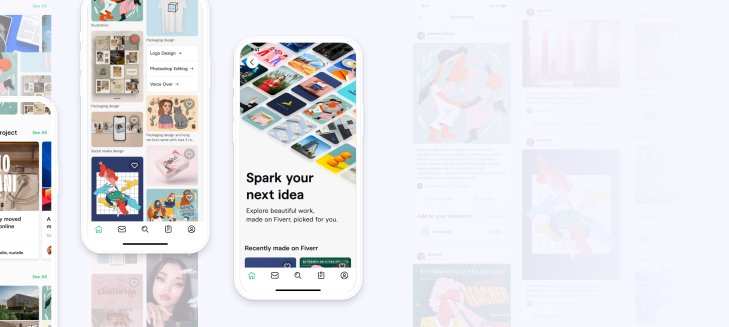 Source: Fiverr
Among all social media platforms, Pinterest is the most visual one. And since the content promotion is becoming more visual with each day, this social media platform has more chances of winning at the marketing game.
Here are five ways you can use this platform for business.
Captivating content
Any form of content that catches the maximum attention and gives a tangible reward(sales) is captivating. It can be both written and visual but since the visuals are seen at the first glance, they require more attention.
Make sure you make a stunning thumbnail or display picture for your blog or website with the necessary information in that picture. Most people write the title in the picture, unlike a website blog where the main photo is more of a theme than a topic.
Also, post vertical photos as most people use Pinterest on mobile where vertical and elongated photos look more attractive.
Vary pin formats
Don't just use photos, add short video clips to your Pinterest profile that would describe your products and services within a few seconds. People prefer these clips as they don't take much of their time and attention.
Also, you can provide your other social media and website links in the description that takes people straight to your shopping website.
Keep the content SEO friendly
Use keywords and the right word choice in your blog to get huge traffic and a high ranking on Google search. SEO optimized business website would not only succeed on Pinterest but also come at the top rank on Google. This way, you are outworking competitors and getting maximum attention.
Read 5 best podcasts to boost productivity and live a successful life
Make interesting boards
People consume marketing content but don't like the sites that are too obvious in wanting clicks or sales. If you want to keep people hooked to your site for long, market subtly not abruptly. For example, if you have the brand of ladies' dresses, your board must not be named after your brand. It should be about "dress up ideas" for any occasion.
You can create more boards by changing themes and adding elegant pictures of your products to them.
Try Pinterest ads
Just like Google ads, Pinterest ads make your profile reach the maximum target audience to give your business more visibility. With the use of the right keywords and interesting headlines or descriptions, you can attract maximum potential customers. Also, you can keep track of these people's search interests to keep a track of who and how to compete.