Another Life Lost To Electrocution In Karachi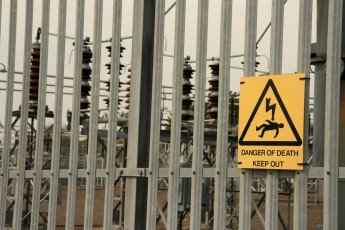 Another day, another incident. It seems like Karachi is under a curse these days. This time, it was a man who succumbed to death due to electrocution in Karachi's Ibrahim Hyderi on Thursday.
As per the details, the man was electrocuted after coming in contact with a live naked wire which was hanging on the road. The man couldn't survive and lost his life immediately due to electrocution from the high-voltage electric channel.
After this was reported, his body was moved to the hospital for medico-legal procedures by rescue officials. Though, when the victim's family went to the police to register a complaint against the K-Electrics, on the negligence on their part, police hindered the first information report (FIR) and also declined to file the complaint.
This wasn't the first case of such a systematic impediment. In a similar case earlier this year, the District Court has granted pre-arrest bail to Amir Zia (KE distribution head) in a case about the death of a nineteen year old young man by electrocution in defense during recent rainfall events. The FIR was filed in the defence police station.
Many senior officials of K-Electric, the power supplying monopoly holder of the metropolitan were booked as responsible after the victim, Faizan lost his life because of electrocution in the Defence area. Amir Zia was granted pre-arrest bail by the district and sessions court for Rs.200,000 bail money.
It is terrifying, that cases like these happen every other day but those guilty are free. Precious lives are lost, yet no suitable action taken. Bail is granted and the cases are put off for another day which never comes.