Pakistan schools to suspend on-campus classes till April 28: Shafqat Mehmood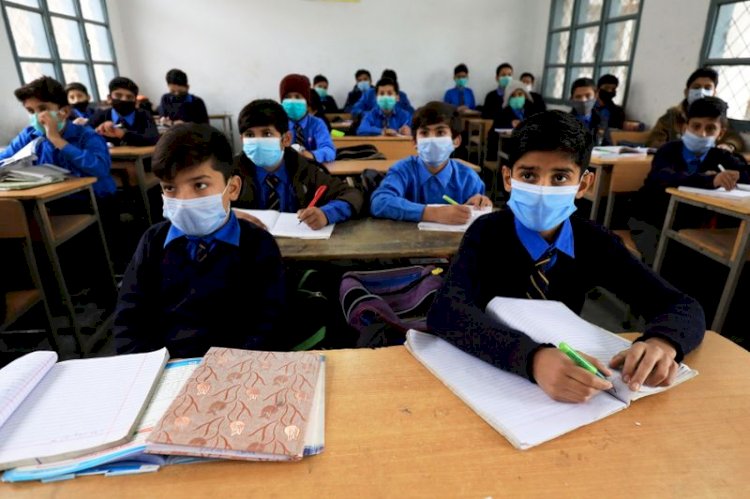 Federal Education Minister Shafqat Mehmood announced on Tuesday that physical classes for students till grade 8, will remain suspended till April 28. This policy applies to the districts affected the most by a coronavirus.
The minister was conducting a press conference after attending an important meeting at the National Command and Operation Centre (NCOC). It was attended by all the education and health ministers to decide further on closing or reopening of schools as the coronavirus situation in the country is worsening.
"The decision has been made that on-campus classes will not be conducted from grades 1-8 till April 28 in districts affected by the coronavirus pandemic, not every district in Pakistan has been affected by a coronavirus." stated Mehmood.
According to him, the education minister of Punjab had updated that 13 districts across the province were affected by the coronavirus, so physical classes will not be conducted there till April 28.
He further added that the Sindh and Khyber Pakhtunkhwa government had already announced their decision of suspending physical classes from grades 1-8.
As stated by the minister, consultations will be held later regarding whether these physical classes will remain suspended till Eid or whether they should be resumed in some other way.
Read more: Educational Institutions to Remain Closed till 11th April in Selected Areas
According to him, classes of grades 9, 10, 11, and 12 will be conducted under the strict implementation of coronavirus SOPs from April 19 onwards. This way these students can complete their preparation for their upcoming exams.