Bangladesh's first transgender news presenter shines in debut broadcast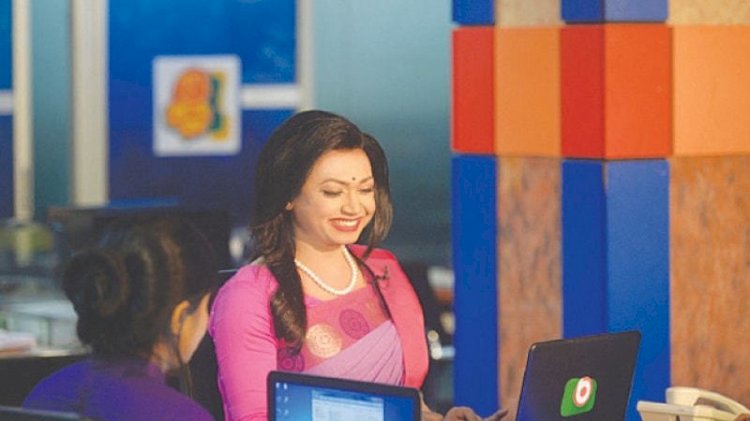 Bangladesh's first transgender news presenter burst into tears on Monday, but only after her flawless debut was beamed to the nation and the cameras were off.
Bangladesh has an estimated population of 1.5 million transgender people, who face uncontrolled discrimination and violence and are often enforced to earn their livelihood by begging the sex trade or crime.
Born in Kamal Hossain Shishir home, she found in her early teens that she was trapped in a man's body. She was sexually assaulted and bullied for years.
"The harassment was so intolerable I attempted suicide four times. My father stopped talking to me for years," stated Shishir, who is now 29.
"When I couldn't handle it anymore, I left home. I couldn't stand the neighbours who were telling my father about how I should act or walk in a manly way." She escaped from her home in a southern coastal district to live alone in the capital Dhaka, and then in the central city of Narayanganj.
There she experienced hormone therapy and did jobs working for charities and also performed in theatres but continued her studies side by side.
In January she emerged as the first transgender person to study for a master's in public health at the James P Grant School of Public Health in Dhaka.
Shishir's broadcast on Monday matched with International Women's Day and follows a series of steps by public and private firms to overcome deep-rooted biases against the community.
Read more DPO Sonia Shamroz is dropping the suicide rate in Chitral
Julfikar Ali Manik, a spokesman for Boshakhi TV commented that the channel was determined to give Shishir a chance to shine despite the risk of reaction from some viewers in the conservative country. Her debut marked a "historic step," he added.