Malala Yousafzai Steps into Media Production in Collaboration with Apple.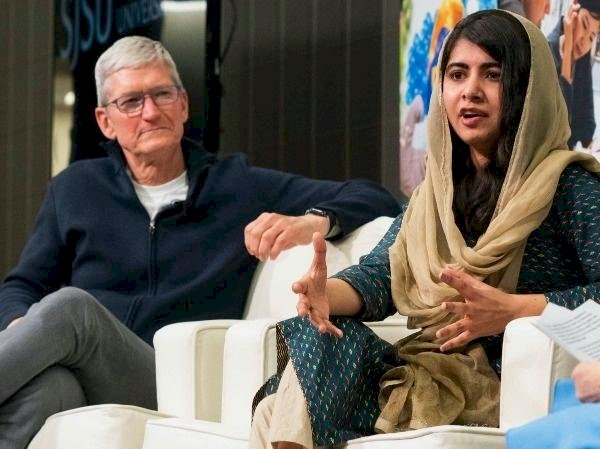 Nobel Prize Winner Malala Yousafzai has enlarged her partnership with Apple TV+ to produce dramas, children's series, animation, and documentaries that will air on the tech giant's streaming services. Malala and her new creation organization Extracurricular join Apple TV+'s developing program of Content makers including Oprah Winfrey, Steven Spielberg, Will Smith, Octavia Spencer, and Jennifer Aniston, Apple said in a blog entry.
At age 12, in 2009 Malala wrote for a blog under a pen name for the BBC about living under the standard of the Pakistani Taliban. In 2012 she endured being shot in the head by a Taliban shooter for battling against its strive to deny ladies education.
She became honored to win the Nobel peace prize at age 17 in 2014. She said in one of her press talks that "I have many, many heroes, from my parents to historical figures like Benazir Bhutto, Martin Luther King, Nelson Mandela, But the people who inspired me are the young girls that I have met in my journey."
Also Read: Biden nominates Dilawar Syed as deputy head of US agency on small businesses
In 2015, Apple produced a documentary about Malala and teamed up with her Malala Funds in 2018 to promote secondary education across the world.
On the occasion of International Women's day, she said women around the world should pause to appreciate all they had achieved. Malala told Reuters in an interview that "I hope through this partnership, I will be able to introduce new talent and voices to this platform. I hope young girls and women get inspired and come forward to show their talent. On their end, they have to play an important role to improve the world and inspired others."