Another Muslim Arab Country Normalised Ties With Israel, Who's Next?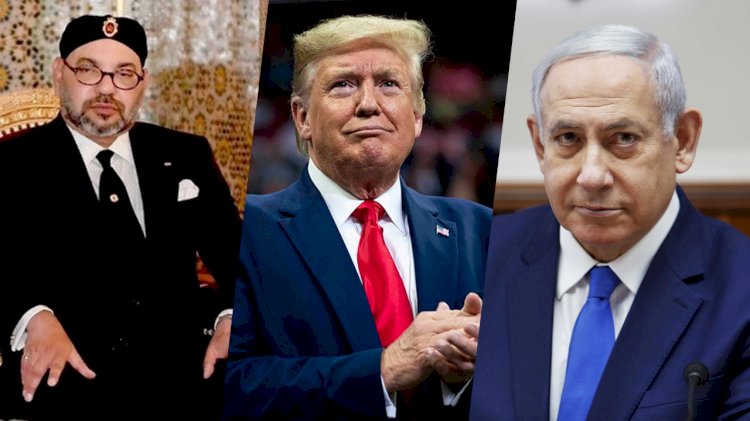 After Sudan, Bahrain, and UAE Morocco has decided to normalize the bilateral relations with Israel too.
US President Donald Trump announced through his Twitter account shared the news with the world about Morocco and Israel normalising ties.
Like the rest of the countries the deal was brokered by US. Morocco is now the 4th Arab country that has normalised its ties with Israel.
Donald Trump wrote, "Another historic breakthrough today! Our two great friends Israel and the Kingdom of Morocco have agreed to full diplomatic relations – a massive breakthrough for peace in the Middle East!"
Earlier these Arab countries were in constant hostile state with Israel over illegal occupation of Palestine.
After ending the previous hostilities, and deciding to normalize ties, the four Arab countries are starting business, diplomatic, and cultural relationship with Israel.
As a return, US has recognised Moroccan claim of disputed region of Western Sahara, where a movement to get independent state is in motion.
In the same series of tweets about Morocco and Israel normalising ties, President Donald Trump also tweeted, "Today, I signed a proclamation recognizing Moroccan sovereignty over the Western Sahara. Morocco's serious, credible, and realistic autonomy proposal is the only basis for a just and lasting solution for enduring peace and prosperity!!"
There are speculations that Kingdom of Saudi Arabia will soon join the rank of those recognising and normalising ties with Israel. Last month, Israeli media said that the Prime Minister Netanyahu had met crown prince in Saudi Arabia too.
Read More:Netanyahu & Mossad Head Fly To KSA, Meet Crown Prince
Prime Minister Imran Khan has on occasion also said that Pakistan is under great pressure by United States to recognise Israel.